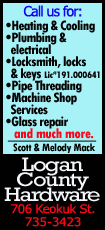 The Swiss drugmaker reported data for LCZ696 in August, which found the drug cut the risk of both cardiovascular death and admissions to hospital by a fifth.

Some analysts have suggested the medicine could notch up sales of $8-$10 billion, but Novartis Chief Executive Joe Jimenez said he thought those forecasts were a bit "too optimistic."

"Even though it's early, the data would support this drug being a multi-blockbuster. I've seen estimates of somewhere between $2 and $5 billion, and I think if you look at the data...I believe it should fall in that ballpark," he told reporters on a third-quarter results earning call.

"I think some of the analyst projections of between $8 and $10 billion are probably too optimistic, but again we don't know until we launch the brand and see the reaction."

Jimenez said Novartis was on track to submit the drug to U.S. health regulators by December and expects a decision by the Food and Drug Administration towards the end of 2015.
(Reporting by Caroline Copley)
[© 2014 Thomson Reuters. All rights reserved.]
Copyright 2014 Reuters. All rights reserved. This material may not be published, broadcast, rewritten or redistributed.