Judge delays trial in Colorado cinema massacre case
Send a link to a friend Share
[October 28, 2014] By Keith Coffman

DENVER (Reuters) - The judge presiding over the Colorado cinema massacre case on Monday delayed the murder trial of accused gunman James Holmes by six weeks to January, but denied a request by defense lawyers for a lengthier postponement.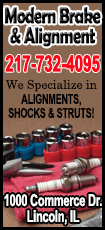 Holmes, 26, has pleaded not guilty by reason of insanity to criminal wrongdoing linked to the shooting deaths of 12 moviegoers inside a suburban Denver movie theater during a midnight viewing of a Batman film in July 2012.

His lawyers have conceded the former neuroscience graduate student was the lone shooter in the attack, in which dozens of people were wounded, but said he was in the throes of a psychotic episode at the time.

Issues surrounding two psychiatric evaluations of Holmes have caused several scheduled trial dates to be pushed back, and his lawyers asked for more time to analyze the results of the second round of psychological testing, completed two weeks ago.

Prosecutors said the request was reasonable, and did not oppose a brief delay.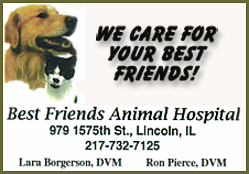 Arapahoe County District Court Judge Carlos Samour agreed on Monday to move the start of jury selection from early December to Jan. 20, and said attorneys for both sides should be prepared to present opening statements on June 3.

Holmes has been charged with multiple counts of first-degree murder and attempted murder, and prosecutors have said they will seek the death penalty for the southern California native if he is convicted.

Holmes underwent a mental evaluation last year after invoking the insanity defense, but Samour ordered a second round of testing over defense objections after finding the first examination deficient. The conclusions of the evaluators have not been made public.

[to top of second column]
Samour said he was "unpersuaded" by a defense argument that called for an open-ended delay.

"The court has been adamant throughout these proceedings that it will not allow unnecessary delays," he said, adding that it is expected to take four months to seat a jury for a trial that will last four or five months.

Samour said potential jurors must be screened to determine if they are willing to impose the death penalty if warranted, have not been influenced by news media coverage, and can be "fair and impartial" in a case that involves an insanity defense.

(Editing by Cynthia Johnston and Mohammad Zargham)
[© 2014 Thomson Reuters. All rights reserved.]
Copyright 2014 Reuters. All rights reserved. This material may not be published, broadcast, rewritten or redistributed.