Father of man who killed sons arrested in Washington state for child pornography
Send a link to a friend Share
[October 28, 2014] (Reuters) - The father of a man who killed himself and his two young sons in a fiery explosion in 2012 was arrested in Washington state on Monday on a child pornography charge, authorities said.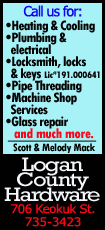 Steven Powell, 64, was charged with a second degree possession of child pornography count stemming from a 2012 voyeurism case, the Pierce County Prosecuting Attorney's Office said in a statement.

A search of Powell's home then uncovered photos of two young neighbor girls undressing in their bathroom, the prosecutor's office said. He was convicted and sentenced to 30 months in prison on 14 counts of voyeurism.

But the judge in the case dismissed the child pornography charge, ruling the photos did not show sexually explicit conduct, according to the prosecutor's office said.

The state's court of appeals overturned that decision, and Pierce County Prosecutor Mark Lindquist reinstated the charge on Monday.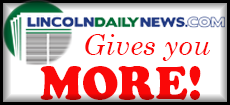 "Mr. Powell should be held fully accountable for grossly violating the privacy of his young neighbors," Lindquist said in a statement.

Steven Powell is the father of Josh Powell, who killed himself and his sons in February 2012 by chopping at the boys, 7-year-old Charles and 5-year-old Braden, with a hatchet before blowing up the family house in Graham, Washington.

Josh Powell was also the prime suspect in the disappearance and possible death of his wife, Susan Powell, who went missing in 2009. Powell's younger brother, Michael Powell, committed suicide last year.

[to top of second column]
A federal judge ruled in May that Josh Powell's family was entitled to a share of the life insurance payout from the boys' deaths, over the objections of the family of his missing wife.
Steven Powell disclaimed his rights to any of the proceeds, his attorney said then. But an attorney for Powell's victims said he will use his share to pay down a $2 million judgment against him from the voyeurism case.

Powell is scheduled to appear in a Tacoma, Washington courthouse on Tuesday, according to the attorney's office.

(Reporting by Curtis Skinner in San Francisco; Editing by Jeremy Laurence)
[© 2014 Thomson Reuters. All rights reserved.]
Copyright 2014 Reuters. All rights reserved. This material may not be published, broadcast, rewritten or redistributed.