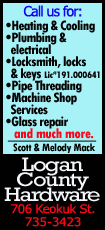 The Royals, who opened their first postseason appearance in 29 years with a record eight consecutive wins, are now one loss away from elimination in the best-of-seven championship against the San Francisco Giants.

But Tuesday's Game Six and, if necessary, Wednesday's Game Seven, will be at Kauffman Stadium in front of success-starved Royals fans with designated hitter (DH) Billy Butler back in the lineup to beef up the attack.

Since taking a 4-1 lead in the third inning of Saturday's Game Four, the Royals have been outscored 15-0 over the next 15 innings and are in dire need of an offensive spark.

Butler had only one at-bat, as a pinch hitter, in the three games played under National League rules, which prohibit the use of a DH, in San Francisco.

"Any time you can get Billy back in the lineup it's huge for us," said Kansas City Royals third baseman Mike Moustakas. "He's a great hitter and brings a lot to the table for us."

First baseman Eric Hosmer said the home effect he believed had helped the Giants win the last two games of the series would now swing to the Royals' favor.

"They give us a lot of energy," Hosmer said about the Royals fans. "We feed off of them back home."

Beyond the masterful Madison Bumgarner, who has won two games in this series, San Francisco has been sparked by two of their most dynamic hitters and personalities.

Hunter Pence has batted a blistering .474 with six runs scored and five RBIs.

Pablo Sandoval, who required an IV before Game Four after being hit with nausea from a stomach flu, had a key hit in that win, a two-out, two-run single that put the Giants ahead for good.

"Heís right up there with some of the great players Iíve had, the great talents," Giants manager Bruce Bochy said of the beefy third baseman, who is nicknamed "Panda."

"I think good players, great players have a way of rising to the occasion, and heís one of those players.

Pence has been an all-round threat, making outstanding plays in the field as well as in the batter's box.

[to top of second column]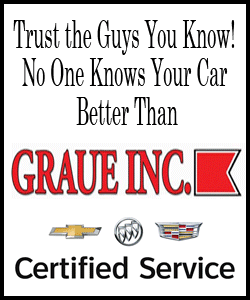 "Once we got him, he was every bit what I thought he was, a guy that came out to play every day, 100 percent in everything he does," Bochy said. "Thatís why we call him 'Full Throttle.'"

Despite only one really tight game following a postseason full of nailbiters, this series has been entertaining for its likeable personalities, emphasis on fundamental baseball and outstanding glove work.

"Our two teams have grinded the whole year, weíve battled," said Hosmer. "Itís always fun when youíre competing against guys who have proven themselves and have multiple championships.

"So itís a blast coming into this park and coming into this environment with the fans, and how much energy they have here and seeing all the orange out there. Itís the same way in Kansas City. So itís been a fun experience."

The Royals, like the Giants, come through as a close-knit team. Many of the players have come up together through the minor leagues.

"Itís a tough grind to get to this level," Hosmer said. "I remember when (All Star catcher) Salvador Perez got sent down to rookie ball and we were in low-A, and it seems like a blink of an eye, and weíre in the World Series together."

"Itís really special. Our families have gotten really close with each other. Itís one giant family now."

(Editing by Frank Pingue)
[© 2014 Thomson Reuters. All rights reserved.]
Copyright 2014 Reuters. All rights reserved. This material may not be published, broadcast, rewritten or redistributed.