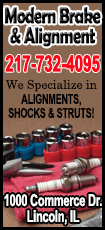 It all seems to start, however, with quarterback Jay Cutler, and his part in the disappointing first half of the season couldn't be dodged by coach Marc Trestman and general manager Phil Emery Monday when they assessed the alarming state of this team.

"Obviously, we're a 3-5 team and he's a 3-5 quarterback right now," said Emery, who signed Cutler at the end of last season to a contract that included $54 million in guaranteed bonus money. "There's a lot of things he's got to get better at, there's at a lot of things we've got to get better at.

"In terms of protecting the football - in the fumbles, (Cutler) had the one against San Francisco, had the one this past week and had the one the previous week against Miami. Some of them are just situations, a guy coming from a blind side, but obviously you have to keep the ball up and away. We gotta get better at that. obviously he knows that. he holds himself accountable for it. and he'll continue to strive to get better in that area."

Cutler's numbers against New England were similar to others in the first half of this season. On the surface, they look decent. He went 20-of-30 for 227 yards with three touchdown passes and an interception for a 108.6 rating. His passer rating of 95.8 this year is easily the best of his career.

What's been missing are the big play passes for scores because his interception rate (2.7 percent) is lower than last year (3.4).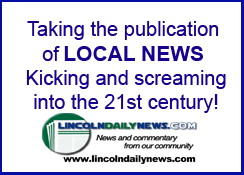 Asked why Cutler has been unable to unlock the secret to success in the second year in this offense, coach Marc Trestman seemed at a loss.

"Well I don't know that he hasn't been able to unlock it," Trestman said. "That's an overvalued statement, I think.

"I think that there's things that Jay is doing very well. I think he's handling himself exceptionally well on a play-by-play basis, in terms of he's calm and relaxed, and he knows exactly what he's doing. There's no doubt about it. He's functioning very well play by play."

So then what's the problem?

"There's things he hasn't done, what he's got to do better," Trestman said. "We've talked about that on a number of occasions, and there's things we can help him with. His leadership has been at a premium through all of this on a consistent basis throughout the season.

"We've got to help him more in terms of playing complementary football, giving him more of a run game, and that goes to complementary football. Again, that means everybody working together to get that done. But I think there's a lot of positives here, and we're going to work to try to negate some of the negatives that we do see, that we want him to get better at."

Bears coaches believe Cutler's passing mechanics have improved greatly under quarterbacks coach Matt Cavanaugh the past two years, but this hasn't resulted in wins.

"Honestly, I've been watching him since he's from Vanderbilt," Emery said. "In the past, he was better than everybody around him and when you're better than everybody around you, you're pressed to make plays. Coming out of Vanderbilt, some of his things from a technical standpoint were concerning, in terms of coming off the back foot, protecting the football. And a lot of that revolves around trying to make plays. And Jay, like a lot of players in that position, has a little bit of a gun-slinger personality in terms of, 'I wanna be the guy making the plays.' He trusts his arm. '"

Cutler can't blame this year's offensive line for keeping him dodging pass pressure. However, it's possible he can't continue to count on solid pass blocking like he's had because the team on Sunday lost left guard Matt Slauson for the season due to a pectoral tear. It could mean right tackle Jordan Mills moves to play a position he has never played.

The Bears have plenty of other problems that must be addressed, especially on defense where injuries at linebacker, safety and cornerback left them exposed to strong passing games. And they still must work through how to make running back Matt Forte a big part of the game plan early to help take pressure off Cutler, according to Trestman.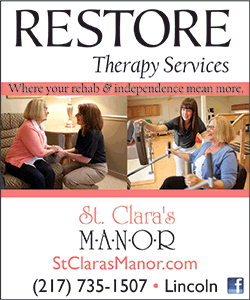 ----------------------------------------------

NFL Team Report - Chicago Bears - NOTES, QUOTES

--One of the most embarrassing plays for the Bears in a season of embarrassments occurred when Lamarr Houston suffered a ruptured right ACL during a celebration display following his first sack with the team -- while they trailed by 25 points.

The free agent acquisition who came over from Oakland had been involved in a Twitter war with fans a few weeks earlier after he had been criticized for lack of production in the pass rush, and had suggested via Twitter that Bears fans who booed could "eat dirt."

"Obviously Lamarr had built up some frustration from not having a sack yet," Emery said. "We were very pleased with his play against the run and he led our team in hits on the quarterback, but he hadn't had a sack. Obviously that's a big stat in the NFL. It's awfully big for a free agent coming in.

"He got his first sack, he let out all of his frustrations and ultimately paid a price for it. We're disappointed for him and in him. He knows he made an error. He's come into all of our offices and apologized for his error but ultimately the team paid a price and at the end of the day Lamarr paid a bigger price; he lost the season. So enough said."

It's a rehab that takes six to eight months, and often players need a full year to return to 100 percent.

Houston signed for five years and $35 million, including $15 million guaranteed. His departure likely means Trevor Scott could get more playing time in pass rush situations. However, Houston was acquired to make a porous run defense more stout. So it's possible Cornelius Washington, a second-year player from Georgia, could get playing time.

Washington made a late drive to make the roster during preseason. He has been a dependable special teams player according to Emery.

[to top of second column]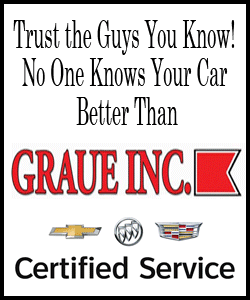 --Linebacker Shea McClellin was burned by Rob Gronkowski for a TD in an obvious mismatch Sunday, and has had a spotty first half marred by injuries.

Emery continued to voice optimism his initial first-round draft pick could make the transition to strong side linebacker this year after washing out at D-end.

"The most difficult thing for Shea has been the two times he's started to roll - he had the big game against Green Bay two years ago, a year ago, then he got hurt and never got rolling that way again," Emery said. "Had a good game against San Francisco (this year), really finally figured out the play-action stuff, the reverse, the receivers running underneath the formation - 'hey, that means boot, I'm back' - he took away about three or four routes that game, he leveraged the run against the option well, then he breaks his hand. Comes back, has a rough game here at home.
"He did some good things yesterday, but he, like the other linebackers that are in there, struggled with Tom Brady's play-action. Right now, like all of us, he's our starting 'SAM' backer right now, he's a 3-5 record-wise 'SAM' backer, and he has to get better. And we all do."

-----------------------------------------------

NFL Team Report - Chicago Bears - STRATEGY AND PERSONNEL

PLAYER NOTES

--LB Darryl Sharpton suffered a pulled right hamstring against New England and is unlikely to play against Green Bay. He has been classified "week to week."

--LB Lance Briggs did not play Sunday due to rib injuries, but has said he should be fine to return after the bye week when the Bears are at Green Bay for a Sunday night game Nov. 9.

--LB Jonathan Bostic (back) did not play against New England but is expected to return for the Packers game.

--T Jordan Mills (foot) missed Sunday's game with New England and Michael Ola replaced him. Mills may have lost his starting right tackle spot for the future but may be moved inside to left guard to replace Matt Slauson who is lost for the year due to a torn pec muscle. One other option is move Eben Britton to either guard or tackle, but Britton was actually cut by the team after preseason and it's more likely they'd want Mills on the field even if he is playing guard -- a spot he hasn't played in the NFL.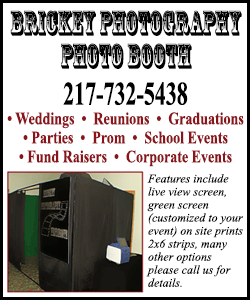 --CB Kyle Fuller suffered a hamstring injury against New England and could not complete Sunday's game. He already was plagued by a broken hand and a hip-pointer. His status for Nov. 9 is uncertain. Fuller was replaced by undrafted rookie free agent Al Louis-Jean, who brings more height (6-1) into the lineup but was burned repeatedly Tom Brady Sunday.

REPORT CARD VS. PATRIOTS

PASSING OFFENSE: F -- A passing game finally surfaced after the Patriots were up 38-7 at halftime, as the Bears achieved only meaningless second-half passing yardage against softer coverage. Jay Cutler had 175 of his 227 passing yards then, but when it counted he threw an interception, lost a fumble and gained 52 yards through the air in the first half.

RUSHING OFFENSE: C-minus -- Matt Forte's 114 yards on 19 carries proved yet another meaningless stat. Once the Bears were0 blasted off the field in the first half, it was simple for Forte to find running lanes against a defense playing back protecting against the pass.

PASS DEFENSE: F -- The Bears finally figured out a way to shut down tight end Rob Gronkowski (9 catches, 149 yardS) -- they let him run unimpeded up and down the field so much that he finally had to leave with dehydration. Safety Ryan Mundy couldn't defend Gronkowski, and rookie cornerback Al Louis-Jean was no improvement. Brady went right at him with Brandon LaFell (11 catches, 124 yards) whenever he couldn't get it to Gronkowski.

RUSH DEFENSE: F -- The defensive line occasionally got a push into the backfield, but their inexperienced backup linebackers and veteran D.J. Williams had no clue where the ball was going. The New England running game in the first quarter set up the play-action passing game and Bears linebackers and safeties were frozen by Brady's play fakes. When a quarterback goes 30-of-35 it's apparent no one pressured him much, and this was the case.

SPECIAL TEAMS: D -- A 42-yard punt return allowed, and a 19-yard punt return average went hand in hand with one of rookie punter Pat O'Donnell's worst efforts.

COACHING: F - Trestman always talks about "continuity" football. He got it Sunday in a different sense as they were continuously bad. The Bears were unprepared to face the precision passing in the Patriots offense. No matter what defensive coordinator Mel Tucker says, he cannot justify having Gronkowski guarded by Shea McClellin one on one near the goal line (TD catch). Trestman's game plan was solid enough, throwing under the zone coverage and emphasizing the running game more than in the past. It wasn't going to work when they fell behind right away due to the defensive mistakes. Then Cutler started turning over the ball.

-----------------------------------------------
[© 2014 Thomson Reuters. All rights reserved.]
Copyright 2014 Reuters. All rights reserved. This material may not be published, broadcast, rewritten or redistributed.