Board of Directors elected for new unified organization

Send a link to a friend Share
[October 30, 2014] LINCOLN - In August the UOC (Unified Organizations Committee) put out a call to serve on the board of the newly merged organization. This call was answered. The group recruited applicants for a new competency-based board that will be focused on a vibrant vision for Logan County. This newly restructured organization will whole-heartedly embrace the community's needs and will undertake bold, focused, disciplined & results-oriented action.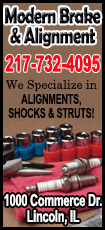 On Wednesday, October 29, 2014 representatives from the Logan County Board, City of Lincoln, Chamber of Commerce, Main Street Lincoln and Logan County Tourism Bureau turned out to vote for candidates selected by the nominating committee. The nominating committee was made up of individuals selected by the original UOC members. The nominating committee members were David Lanterman, Eric Graue, Andy Anderson, Todd Cyrulik, and Bridget Schneider. This group worked many hours with a consultant to develop a fair and neutral voting process. J.M. Abbotts & Associates hosted polling location and facilitated the voting process as laid out by the nominating committee to ensure neutrality.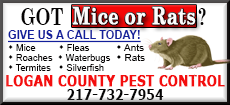 The results of the vote held on Wednesday are as follows: The new board will be made up of seven people. Those individuals are Dr. Frank Adubato, Greg Basford, Jean Bruner-Jachino, Michael Gowin, Jessica Hanson, Thomas O'Donohue, and Tracy Welch.

The new board will begin meeting right away to solidify direction for the new organization, and to give staff guidance on work that is already underway in a joint effort. The newly-elected board will officially be inducted in January at the Chamber's Annual Dinner. Until the end of December all three current boards for each organization will continue to meet to finish out the calendar year and assist with the transition process.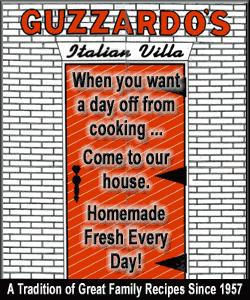 The role of this new board of directors will be a strategic group that will be responsible for:
Fiduciary Controls (liabilities)
Governance (create vision, mission, values and set policy)
Strategic Planning
Setting Goals & Objectives for the organization
Monitoring & Overseeing and Evaluating Results
Ensuring Plan Execution
Overseeing & Evaluating the CEO
Conducting the Annual Evaluation of the CEO
Conducting Annual Evaluation of Board Performance
Paving the way for & promoting the new organization
Effective Communication & Reporting Lines
One of the first orders of business for the new board of directors will be to select a new name for the organization.
[Deb Curry, JM Abbott & Associates]