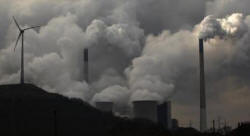 More cash for EU industry, eastern states in 2030 climate goals: draft
Send a link to a friend Share
[September 02, 2014] By Ben Garside and Michael Szabo
LONDON (Reuters) - Big emitting industries and poorer eastern member states in the European Union could get tens of billions of euros in additional funds next decade to help them meet the bloc's 2030 energy and climate goals, a draft EU document showed.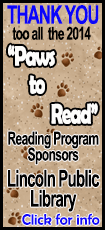 According to undated draft conclusions leaked from the European Council and seen by Reuters, EU leaders are examining measures aimed at appeasing reluctant states such as coal-dependent Poland and other poorer eastern European nations.

Lawmakers have pledged to agree in October a package of targets for cutting greenhouse gas emissions by 2030, deploying renewable energy and improving energy efficiency, but are split over how to divide the related costs and efforts.

Outgoing European Council President Herman van Rompuy is steering talks over how to spread the burden of cutting the bloc's emissions by 40 percent below 1990 levels by 2030.

"The draft's wording increases the likelihood for a substantial outcome of the October Council (meeting) as the horse-trading is in full swing," said Marcus Ferdinand, an analyst at Thomson Reuters Point Carbon.

The proposals include a fund to finance innovation and emissions cuts among utilities and industrial manufacturers, and one to help low-income member states modernize their energy systems.

The so-called "new innovation facility" would build on a similar fund dubbed the NER300 that raised around 2 billion euros ($2.6 billion) for renewable energy and other low-carbon initiatives by selling 300 million allowances from the EU Emissions Trading System (ETS) between 2011 and 2014.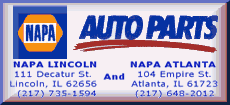 Separately, the "modernization fund" would help subsidize low-carbon investment related to the power sector in the EU's poorer nations including Bulgaria and Romania.

"This looks very much like a carrot for Eastern European member states," Ferdinand said, adding that based on forecast carbon prices and the number of allocated allowances, the two funds could raise more than 30 billion euros next decade.

The conclusions propose earmarking 5 percent of all ETS allowances between 2021 and 2030 for the innovation facility, and 4 percent for the modernization fund.

The paper also calls for the revenue from 10 percent of auctioned allowances to be ringfenced for low-income member states. However, all figures remain bracketed in the text, meaning they have yet to be agreed.

"Words are encouraging but how it would actually work we don't know," said an official from an eastern state involved in the discussions who asked not to be identified because of the sensitivity of the ongoing talks.

BURDEN SHARING

The draft sets out individual member state emissions targets for those sectors not regulated by the EU's carbon market, based on national income and greenhouse gas output.

Low-income and low emitting Eastern European and former Soviet bloc countries face targets of either 1 or 8 percent below 2005 levels, while richer and more polluting Britain, France and Germany would each take on a 40 percent cut goal.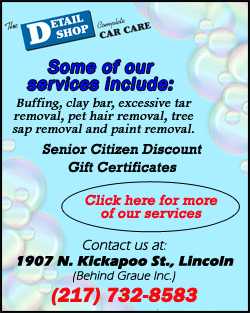 The document also suggests extending a program that gives free allowances under the ETS to some sectors to help them cope with higher energy prices and competitors outside the EU.

However, it calls for a system with "better focus on sectors really affected" by those risks, that will be periodically updated to align with actual production figures.

The European Commission has proposed that 175 out of 245 industry sectors get most of their allowances for free between 2015 and 2019, but the body's top climate official in May said there are too many sectors on that list.
2030 TARGETS

The paper calls for greater intra-EU cooperation over energy matters to help bolster the bloc's bargaining power with other countries, and exploration into how transportation fuels can be included in the EU carbon market in the future.

It also proposes allowing member states with large agricultural sectors to offset those emissions with carbon credits generated by planting trees, an action previously ignored by the EU ETS.

The draft retains the EU's overall binding 40 percent emissions reduction target, though that figure remains bracketed, as do separate goals for a 30 percent share of renewable energy and a 30 percent improvement in energy efficiency compared to 1990 levels.

The renewables target is higher than the 27 percent proposed by the executive Commission earlier this year.

The full 2030 energy and climate package is expected to be agreed next month and contribute to a global climate change agreement to be inked in December 2015 in Paris.

(1 US dollar = 0.7613 euro)

(Editing by Dale Hudson)
[© 2014 Thomson Reuters. All rights reserved.]
Copyright 2014 Reuters. All rights reserved. This material may not be published, broadcast, rewritten or redistributed.