California high school drops mascot criticized by Arab-American group
Send a link to a friend Share
[September 02, 2014] (Reuters) - A California high school has retired its Middle Eastern-themed mascot and accompanying belly dancers and redrawn its logo after criticism from Arab-Americans that they played on harmful stereotypes, a group advocating for the change said on Monday.
Coachella Valley High School agreed to use a new image of a stoic-looking Arab man to represent its sports teams, dubbed "the Arabs," said Abed Ayoub, a spokesman for the American-Arab Anti-Discrimination Committee, which worked with the school to choose the new logo.

The new image of a man wearing a traditional Arabic head scarf and an indiscernible facial expression, will replace the hooked-nosed, growling man that adorned various spaces, including the basketball court, at the high school for decades.

"The old logo was very offensive. It was more of a caricature," Ayoub said.

The school also stopped using its mascot, who would appear at games dressed in Arab garb, and students dressed as belly dancers.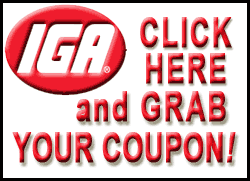 Friday's football game was the first time the old mascot was noticeably absent, but the decision to use the new image was made in midsummer, Ayoub said.

The ADC complained in a letter to the school last November about the logo.

Ayoub said the Coachella Valley Unified School District had been responsive and willing to collaborate on a revised logo.

The school, which opened in 1910 in the Coachella Valley town of Thermal, 125 miles southeast of Los Angeles, originally used the Arab logo as a nod to the region's date-growing industry, because the date palm is associated with the Middle East.
"This school district did not have mal intent," Ayoub said. "It was something that unfortunately happened with probably little oversight."

The Coachella Valley school district was not immediately available for comment on Monday.

The district is set to make an announcement with the ADC about the logo change later in the month, Ayoub said.

(Reporting by Laila Kearney; Editing by Peter Cooney)
[© 2014 Thomson Reuters. All rights reserved.]
Copyright 2014 Reuters. All rights reserved. This material may not be published, broadcast, rewritten or redistributed.