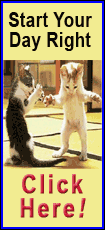 Even so, the Rockies, soon after losing the completion of a suspended game, erased a five-run deficit Monday, blew a two-run lead in the ninth yet ended up beating the Giants 10-9 on Charlie Blackmon's walk-off single.

Blackmon dug out a first-pitch changeup from Sergio Romo and pulled it to right field for the game-winning hit.

"I faced him in the first game, he threw me all heaters in," said Blackmon, who flied out earlier against Romo. "I figured I wouldn't get a really good pitch to hit, and I didn't. I swung at a ball. I thought (the) first pitch would be close, and that might be the closest pitch to the zone I see. I figured they'd probably try and jump off the plate and get me to chase after that."

Catcher Michael McKenry led off the ninth with a single against Romo (5-4) and was sacrificed to second by shortstop Josh Rutledge. Pinch hitter Charlie Culberson fouled out.

Second baseman Rafael Ynoa, making his major league debut, followed with an infield hit off the glove of shortstop Brandon Crawford. It was Ynoa's third hit of the game and set the stage for center fielder Blackmon, who gave the Rockies (55-83) their seventh walk-off win of the season.
San Francisco's six-game winning streak ended.

"That infield hit killed us," Giants manager Bruce Bochy said. "Seeing-eye hit there, it set up the winning hit. You see so many of these type games here. It's a game that's not over until that last out, obviously. It's easy to get a rally going here."

The Giants (75-63) proved that in the ninth, scoring twice off closer LaTroy Hawkins to tie the game at 9.

Second baseman Joe Panik opened the inning by blooping an opposite-field double over third base, and he scored when Buster Posey grounded a single up the middle. Juan Perez pinch-ran for Posey and took second on a wild pitch. Perez scored to tie the game when third baseman Pablo Sandoval grounded a single to center, tagging Hawkins (3-2) with just his second blown save in 24 chances.

After tying the game in the seventh on shortstop Josh Rutledge's single, the Rockies took their first lead of the game when pinch hitter Ben Paulsen, recalled from Triple-A Colorado Springs earlier in the day, hit a two-run homer off Jean Machi on a 1-1 split-fingered pitch.

Paulsen said he benefited from a scouting report on Machi, courtesy of catcher Jackson Williams, who caught Machi in 2012 and 2013 before signing a minor league contract with the Rockies after the 2013 season. Blackmon also gave Paulsen information about the Giants right-hander.

"Everybody said he goes to his split," said Paulsen, who also had a pinch-hit single in the completion of the suspended game. "It got 1-1, and that's a good count for it, and I just put (the) barrel to it."

[to top of second column]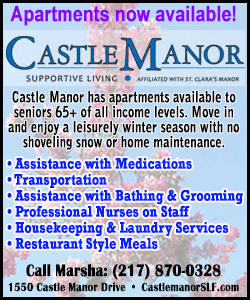 Giants starter Tim Hudson, who has 214 wins in 17 seasons, again failed to earn his first victory at Coors Field. He gave up six runs, five earned, in five-plus innings. He is 0-2 with a 7.29 in eight starts at Coors Field.
Hudson might have fared better had the Giants turned a double play on a sixth-inning grounder DJ LeMahieu hit to third baseman Pablo Sandoval with one out, a runner on first and a run home that trimmed the Giants' lead to 7-4. Sandoval bobbled the ball but threw to second in time to get a forceout, only to have Panik drop the ball. Colorado scored two more runs on Ynoa's single and a fielder's choice, pulling within 7-6.

"We get a double play on the ball, it's a different inning," Bochy said.

Colorado starter Franklin Morales was tagged for nine hits and seven runs in 4 1/3 innings, hardly what the Rockies were looking for after they lost 4-2 in the completion of a May 22 game that was suspended in the sixth in a 2-2 tie. San Francisco scored two runs in the eighth on right fielder Hunter Pence's double and pinch hitter Travis Ishikawa's single.

"The bottom line is the guys keep fighting, regardless of where we're at in the standings," Rockies manager Walt Weiss said. "Giving up four in the first after losing that suspended game was a tough way to go. Got down 7-2, still no quit."

NOTES: Giants 1B Michael Morse was scratched from the lineup due to soreness in his left side that arose during batting practice. He will undergo an MRI exam Tuesday... In addition to 2B Rafael Ynoa, the Rockies brought up 1B Ben Paulsen and LHP Yohan Flande from Triple-A Colorado Springs. To make room on the 40-man roster for Ynoa, LHP Boone Logan (elbow) was transferred to the 60-day disabled list. ... The Giants recalled LHP Mike Kickham and OF Juan Perez from Triple-A Fresno and RHP Hunter Strickland from Double-A Richmond. Strickland gave up two hits but pitched a scoreless eighth in his major league debut. The Giants also selected the contracts for C Guillermo Quiroz and INF Chris Dominguez from Fresno. To make room on the 40-man roster for Quiroz and Dominguez, C Hector Sanchez (concussion) and INF Ehire Adrianza (hamstring) were transferred to the 60-day DL.
[© 2014 Thomson Reuters. All rights reserved.]
Copyright 2014 Reuters. All rights reserved. This material may not be published, broadcast, rewritten or redistributed.