A tribute to Mike Fak

Send a link to a friend Share
[September 02, 2014] LINCOLN - A few months ago at a social gather, while having a conversation with a couple I had just met, Mike Fak did one of his famous drive-by greetings where he comes up walking fast, barged in, paused momentarily, shook the person's hand and quickly said, "Hi, how are you?" and then in a blink walked away before the question could be answered. The couple looked at me, a little stunned and asked, "Who was that guy?" I answered, "That's Mike Fak!" They responded enthusiastically, "Oh, that's Mike Fak!"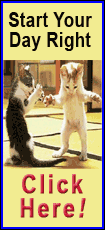 With a personality larger than life, courage beyond compare, and an extrovert extraordinaire, Mike Fak had a way of sweeping into people's lives and charming them into submission. I heard it said over and over again: "Everyone likes Mike!"

Jim Grimaldi summed it up best on Facebook when he said that Mike Fak was truly unique, one of a kind.

Perhaps his greatest asset was his sense of humor. Fak had one of the quickest wits, coming up with comedic lines out of the blue to fit any situation. Recently at Balloonfest, Fak was seen tugging on a rope connected to a balloon while Mike Simonson looked on. Afterward Fak said he pulled on that rope so hard that he moved the entire airport 3 feet to the east.

His humor was usually delivered with facial expressions and body postures that illustrated his joke, attracted your attention, and got you laughing. His humor tended to relieve tension.

In his humor, Fak was all in.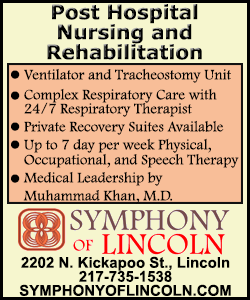 Fak was never afraid to inject humor into a situation. Sometimes it just fell flat, and he had this way of dismissing it by laughing at himself and you found yourself laughing too.

Maybe Fak's sense of humor was his most attractive quality.

Fak described himself simply as "an old story-teller." He seemed to have a colorful story for everything that sprung from his imagination or his life experience. Listening to him you found yourself wondering, "how many lives has this guy had?"

His stories were mainly about people and tended to show his sensitive side.

His writing was an extension of his story telling. Ashley Conrady Aper said on Facebook, "He wrote amazing articles on ALS - and got to know [my sister] Michelle on a different level when he interviewed her. More than that - he treated her and our family with respect.

Mayor Keith Snyder said on Facebook: "When he wrote, he wrote to inform and enlighten, never to agitate and provoke. He was Lincoln and Logan County's greatest promoter."

Fak said that his greatest writing was a short book about the trials his son Tim went through in his struggles with Cerebral Palsy.

Mike Fak's wrote about people.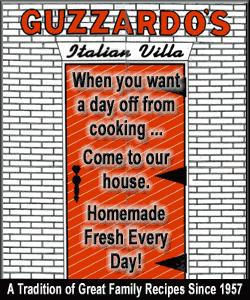 Maybe Fak's sensitivity toward people in his writing was his most valuable quality.

Mike Fak was an encourager. Lindsey Boerma, a journalist for CBS in Washington DC said in a post that Mike Fak was her mentor, daily offering brilliant guidance and inspiration that got her where she is today. Ann Siltman wrote on Facebook, "He has been my biggest encouragement in my picture taking." Ashley Conrady Aper wrote, ". His last email to me was, "let's do this girl" regarding the ALS 5K last weekend. He was an amazing man."

Fak wanted people to succeed and went out of his way to help.

Maybe encouragement was his most important quality.

Mike Fak was all about friendship. Fak seemed to set out to make everyone his friend and be a friend to them all. His friendship was personal and you knew he was your friend. He said it and he showed it.

Ann Siltman said on Facebook that Fak called her "Buddy." Most people Fak friended he called, "My little buddy," which people found to be very endearing.

Dan Hemenway said on Facebook: "He was truly one of the good guys. Always a smile and a handshake. I am grateful for all he did for me, but even more grateful for his great attitude about life and the example he set for me and many others."

Maybe friendship was Mike Fak's most endearing quality.

There were so many outstanding qualities to Mike Fak's personality and his contribution that this tribute has barely touched on. Volumes could be written. When we hear the stories and read people's comments about him, the question "who was that guy" is quickly answered, and we can only respond enthusiastically, that was Mike Fak!
[By JIM YOUNGQUIST]