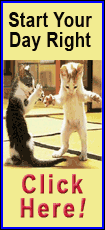 Ace Hardware and Big R will be hosting our animals twice during the months of August and September.
Big R hosts on Sunday, August 17, from 1 p.m. – 2:00 p.m. and Saturday, September 6, from 1 p.m. to 2 p.m.
Ace Hardware hosts Sunday, August 31, from 1 p.m. to 2 p.m. and Sunday, September 21 from 1p.m. to 2 p.m. Make plans to come out and see our wonderful animals while you shop your favorite stores.
[Text received; ELLEN BURBAGE, HUMANE SOCIETY OF LOGAN COUNTY]