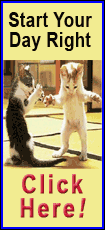 The survey of 125 institutional investors from across the globe also found that nine of the 130 banks being tested were expected to fail, with capital shortfalls most likely at Italian, German and Greek banks, according to a document circulated by Goldman Sachs on Tuesday night.

The ECB is examining whether banks have properly recognized losses in a bid to finally draw a line under doubts about euro zone lenders' balance sheets before it becomes their supervisor on Nov. 4. Results are expected around Oct. 17.

Producing a result that is in line with market expectations is key for the ECB, since previous rounds of EU bank tests in 2010 and 2011 were roundly discredited for capital demands and failure rates that were far less than what investors deemed reasonable.

"The ECB is clearly perceived to have handled the process well thus far, resulting in an increase in credibility assigned to the exercise," Goldman's report noted, pointing out that 89 percent of investors now expect the tests to be credible, up from 70 percent in a previous Goldman survey in October.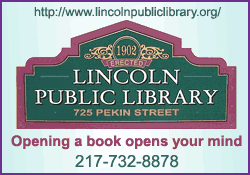 Expectations of an "extreme" outcome that would require banks to raise over 100 billion euros fell from 18 percent in October to 8 percent now, but investors' average expected capital demand is now 23 billion euros higher than in October

The 51 billion euros investors say is needed takes account of capital that banks have already raised, including 47 billion euros they have raised since October. The ten banks seen as most likely to fail include six that have already raised capital.

Three quarters of investors surveyed said they expected the exercise to be positive for bank valuations, with banks set to "outperform" the broader equities market once the results are announced. Euro-zone banks have traded at lower valuations than their U.S. peers in recent years.

GREEK, CEE AND AUSTRIAN BANKS IN FOCUS

Perceptions of Greek, central and eastern European and Austrian banks have deteriorated most since October, the survey said, while investors' views on Spanish banks have improved. Their shares did not suffer on Wednesday, when the benchmark Stoxx Europe 600 banks index was up 1.32 percent by 1119 GMT.

Greek and Italian banks are seen as most likely to fail, according to the survey. Italy's Monte dei Paschi, seen by investors having the highest risk of failure, declined to comment as did Banca Popolare di Milano, the sixth most likely to fail, and Banco Popolare, the fourth most likely to fail.
Greece's Piraeus, Eurobank and Alpha Bank were also among the top ten most likely failures along with Germany's Commerzbank, Portugal's BCP, Austria's Raiffeisen Zentralbank, and Spain's Banco Popular Espanol.
"There have been several reports out recently with different views on the outcome of the exercise, in this phase there is speculation in the market," a senior Greek banker said. "Greek banks have high capital buffers as a starting point."

Fokion Karavias, senior general manager at Eurobank, the country's third-largest lender by assets, told Reuters his bank was participating in the exercise "with confidence", while Alpha and Piraeus declined to comment.

Commerzbank said it does not comment on individual studies and referred to a statement by finance head Stephan Engels made when the bank published its quarterly results on Aug. 7 who said the bank felt "well positioned to pass these tests".

Spain's Popular declined to comment but had previously said it would pass the tests. Raiffeisen said it was "most confident" that the bank will pass the stress test. BCP declined comment.

(Reporting by Laura Noonan in London; Additional reporting by Tom Atkins in Frankfurt, Silvia Aloisi in Milan, Sarah White in Madrid, Mike Shields in Vienna, Filipa Cunha Lima in Lisbon and George Georgiopoulos in Athens.; Editing by Leslie Adler and Susan Thomas)
[© 2014 Thomson Reuters. All rights reserved.]
Copyright 2014 Reuters. All rights reserved. This material may not be published, broadcast, rewritten or redistributed.