Suburban Detroit man to be sentenced for fatal porch shooting
Send a link to a friend Share
[September 03, 2014] By Aaron Foley

DETROIT (Reuters) - A white suburban Detroit homeowner could face at least 17 years in prison when he is sentenced on Wednesday for fatally shooting an unarmed black teenager on his front porch.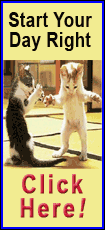 Theodore Wafer, 55, an airport maintenance worker from Dearborn Heights, was convicted last month of second-degree murder, felony firearm usage and manslaughter in the death of 19-year-old Renisha McBride. Wayne County Circuit Court Judge Dana Hathaway will sentence Wafer at a hearing in Detroit.

Prosecutors are seeking a sentence of 15 years to 25 years for Wafer's conviction on second-degree murder in addition to a mandatory two-year sentence on his felony firearms conviction, a person familiar with the case told Reuters in August, speaking on condition of anonymity because of the sensitivity of the case.

Prosecutors have not disclosed what penalty they would seek on Wafer's manslaughter conviction.


The shooting and subsequent trial drew comparisons with the fatal shooting of Trayvon Martin, another unarmed black teen who was shot to death in 2012 by a neighborhood watch volunteer in Florida. The McBride shooting sparked protests in the Detroit area, which has a history of racial tensions.

Prosecutors said McBride was intoxicated and had been involved in a car crash when she banged on Wafer's front door early on a rainy morning last November, apparently seeking help.

Wafer, who testified in court that he was in fear of his life, opened his front door and shot McBride in the face with a 12-gauge Mossberg shotgun, telling police he believed someone was trying to break into his house.
Wafer told police his weapon went off by accident, but prosecutors convinced a jury that not only did Wafer intend to kill, he had previous experience with firearms and had other options to resolve the situation.

McBride's parents, Monica McBride and Walter Simmons, filed a $10 million wrongful death suit against Wafer shortly after his criminal trial ended.

(Reporting by Aaron Foley; Editing by Mary Wisniewski and Peter Cooney)
[© 2014 Thomson Reuters. All rights reserved.]
Copyright 2014 Reuters. All rights reserved. This material may not be published, broadcast, rewritten or redistributed.