Senator Begich pulls campaign commercial using grisly murder, rape
Send a link to a friend Share
[September 03, 2014] By Steve Quinn

JUNEAU Alaska (Reuters) - Alaska Democrat Mark Begich has canceled a re-election campaign attack commercial citing grisly murders and child rape after the victims' family complained, the latest standoff in a key race for Republicans' bid to recapture control of the U.S. Senate.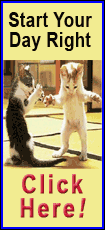 The commercial, which aired on Friday, featured an ex-Anchorage police officer accusing Begich's Republican challenger Dan Sullivan, Alaska's former Attorney General, of on-the-job mistakes that led to sex offenders escaping with lighter sentences.

"One of them got out of prison and is now charged with breaking into that apartment building, murdering a senior couple and sexually assaulting their 2-year-old granddaughter," the police officer says in the commercial as he stands near a crime scene.

Sullivan said the content was "shameful" in a quick response advertisement that referenced the alleged murderer by name, saying Begich used "heinous crimes for political gain."


The advertisements underscore the intensity of a race that was bitterly fought before the Aug. 19 primary election in which Sullivan, a former state natural resources commissioner backed by former U.S. President George W. Bush, won the nomination to face Begich in November's general election.

Republicans have long believed the seat belongs to them, especially since Begich claimed a narrow 2008 win a few weeks after a jury convicted former Senator Ted Stevens on federal corruption charges. That conviction was set aside before sentencing amid prosecutorial misconduct.

A lawyer representing the victims' family, Bryon Collins, told Reuters he learned of the ads over the weekend and asked both campaigns to take their advertisements off the air.
Collins said he asked both campaigns not to interject politics into an ongoing criminal case and that they let the justice system run its course.

"We've asked the Begich campaign and the Sullivan campaign to do the same and they've complied with that," Collins said.

Begich's campaign said it would recast the commercial, then ultimately pulled it. By Monday morning both spots were taken off the air.

(Reporting by Steve Quinn in Juneau, Alaska; Writing by Eric M. Johnson; Editing by Ken Wills)
[© 2014 Thomson Reuters. All rights reserved.]
Copyright 2014 Reuters. All rights reserved. This material may not be published, broadcast, rewritten or redistributed.