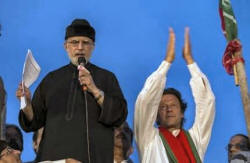 Pakistan protests ease as rival leaders seek negotiated settlement
Send a link to a friend Share
[September 03, 2014] By Maria Golovnina

ISLAMABAD (Reuters) - Rival Pakistani politicians on Wednesday explored the possibility of a negotiated solution to weeks of protests aimed at the removal of Prime Minister Nawaz Sharif that eased after turning violent at the weekend.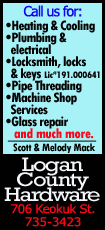 Thousands had tried to storm Sharif's house in protests led by former cricket star Imran Khan and firebrand cleric Tahir ul-Qadri, destabilizing the coup-prone nation.

But by Wednesday, only a few hundred people were camped out outside parliament in the high-security Red Zone area in the center of the capital Islamabad, with the army protecting key government installations.

Sharif has refused to step down, while protest leaders have rejected his calls to come to the negotiating table, creating a dangerous deadlock and prompting fears the military might seize power.

But in the latest twist, Khan and Qadri agreed to talk to a committee of opposition politicians seeking to mediate between the government and the protesters and help find a political solution.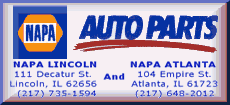 "The entire nation is disturbed by the ongoing crisis," Siraj-ul-Haq, a conservative Islamist politician leading the mediation effort, said. "(Khan's party) has accepted our request (to hold talks) with an open heart and we are thankful to them."

The crisis has taken many turns since protests broke out in mid-August, subsiding at times and erupting in violence again, with most commentators saying it was too early to say whether a negotiated solution was in sight.

Violent scenes in the usually quiet capital have alarmed many people in a nation where power has often changed hands though military coups rather than elections, with some officials accusing the military of orchestrating the protests as a way of sidelining or even toppling Sharif - a charge it denies.
Few commentators think the army is bent on seizing power again but even if Sharif survives, he would emerge significantly weakened and likely play second-fiddle to the army on key security and foreign policy issues.

On Tuesday, parliament threw its weight behind Sharif who has convened a week-long joint session of the chamber where he enjoys a solid majority following last year's landslide election victory.

He chaired another session in parliament on Wednesday when more lawmakers were expected to deliver speeches in his support.

(Writing by Maria Golovnina; Editing by Nick Macfie)
[© 2014 Thomson Reuters. All rights reserved.]
Copyright 2014 Reuters. All rights reserved. This material may not be published, broadcast, rewritten or redistributed.