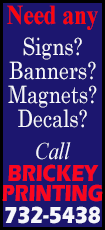 The change in executives in Abe's Liberal Democratic Party (LDP) was twinned with a cabinet reshuffle in which Abe gave the health and welfare portfolio to a reform-minded lawmaker, kept core ministers and boosted the number of women in an effort to polish his image.

In a move welcomed by Tokyo stock market players, Abe drafted Yasuhisa Shiozaki, 63, a proponent of an overhaul of Japan's Government Pension Investment Fund (GPIF), to head the ministry of labor, health and welfare, which oversees GPIF.

The fund is finalizing plans to boost the weighting of domestic stocks in its portfolio.

Abe also gave women almost a third of the posts in his 18-minister cabinet to show his commitment to promoting women as part of his "Abenomics" growth strategy.

But he retained powerful cabinet members such as Chief Cabinet Secretary Yoshihide Suga, Finance Minister Taro Aso, 73, Economics Minister Akira Amari, 65, and Foreign Minister Fumio Kishida, 57, signaling policy continuity.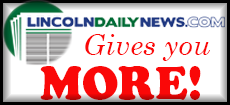 Abe's new line-up faces a number of challenges, including how to repair ties with China that have been frayed by rows over disputed territory and Japan's wartime history, and whether to go ahead with a planned sales tax rise next year despite signs the economy is faltering.

"A positive economic cycle is kicking off," Abe told a news conference after the new line-up was announced.

"We're only halfway through in reforms and we need to deal with new challenges. I reshuffled my cabinet so that we can tackle these challenges boldly and vigorously," he added. "The biggest challenge now is ... to revive the regions of Japan."

In a bid for party unity, the hawkish Abe tapped outgoing Justice Minister Sadakazu Tanigaki, his predecessor as LDP leader, for the key party post of secretary-general, the LDP's de facto election campaign chief.

Tanigaki, 69, is from a moderate wing of the LDP that favors better ties with China. He was also an architect of a plan to hike the sales tax in two stages to curb Japan's huge public debt. Implementation of the second stage is now in doubt due to a string of gloomy economic data.

Veteran lawmaker Toshihiro Nikai, 75, who also has close ties with China, was appointed to a second top party post. Outgoing administrative reform minister Tomomi Inada, 55, a close conservative ally of Abe, became LDP policy chief.

"He is sending a strong message to China that he wants to improve ties. Not only Tanigaki but Nikai have good ties with China," said political analyst Atsuo Ito.

MIXED MESSAGE ON WOMEN?

Abe has signaled that he hopes to meet Chinese leader Xi at an Asia-Pacific leaders gathering in Beijing in November.

"Japan and China both have responsibility for international peace and prosperity. It is vital to develop a forward-looking, cooperative relationship on common issues confronting international society," Suga told a news conference as China marked the anniversary of its World War Two victory over Japan.

Former vice defense minister Akinori Eto takes over from moderate conservative Itsunori Onodera as defense minister. He also assumes a new post responsible for national security reform as Abe pushes ahead with efforts to ease the limits of Japan's pacifist constitution on its military.

The little-known Eto, who is close to Abe, belongs to a group of lawmakers advocating visits to Tokyo's controversial Yasukuni Shrine for war dead, although his office said he has not visited the shrine this year.

Abe's pilgrimage there in December outraged China, where the shrine is viewed as a symbol of Japan's past militarism. Abe has since avoided visiting the shrine in person.

Eto has policy expertise, political analyst Ito said, but added: "He will not have a lot of influence. The message from the appointments to the two party posts is stronger."

Abe has not revamped his cabinet since returning to office in December 2012, a record for a post-World War Two premier. That means dozens of veterans in his male-dominated LDP were eager to be tapped for a post.

Abe, who has made a push to get more women into the workforce a linchpin of his "Abenomics" growth plan, appointed five female ministers, equaling a record set by Junichiro Koizimi in 2001.

Yuko Obuchi, 40, daughter of a former prime minister and mother of two, takes over as minister of trade and industry, while LDP policy chief Sanae Takaichi, 53, an Abe ally and former minister for gender equality in his first cabinet in 2006, was named minister of internal affairs and communications.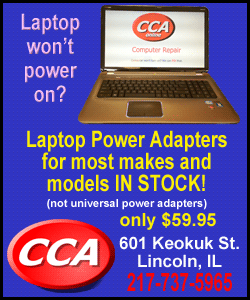 His message, however, was somewhat mixed since some of the appointees, including Haruko Arimura, new minister in charge of women's issues and the falling birthrate, are known for promoting highly conservative, traditional family values.

Abe, who surged to power promising to revive the economy and bolster Japan's security stance in the face of a rising China, has seen his support slip to around 50 percent, still high for a Japanese premier but off early peaks of around 60 percent.

(Additional reporting by Leika Kihara, Yuko Yoshikawa, Elaine Lies and Kiyoshi Takenaka; Editing by Paul Tait and Jeremy Laurence)
[© 2014 Thomson Reuters. All rights reserved.]
Copyright 2014 Reuters. All rights reserved. This material may not be published, broadcast, rewritten or redistributed.