Hong Kong, which returned to China in 1997, is bracing for a wave of protests after Beijing on Sunday ruled out fully democratic elections for the city's leader in 2017, sparking a political showdown with democrats.

"Hong Kong is our home, we have to work together," first Chief Executive Tung Chee-hwa, 77, handpicked by China, said in a speech.

"The only way out, and the only way forward, is through working together, hand in hand, otherwise there will be no end to bitter squabbles and the paralysis."

A half-million strong anti-government rally forced former shipping magnate Tung to step down in 2005, nearly two years before completing his second five-year term. He had faced criticism over plans for an anti-subversion bill amid widespread calls for greater democracy.

Police on Monday used pepper spray to disperse activists who heckled and jeered a senior Chinese official who flew to Hong Kong to explain the decision by China's National People's Congress Standing Committee announced on Sunday.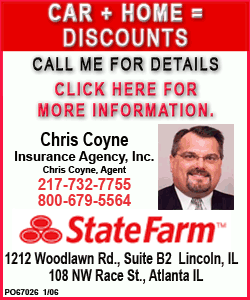 China said in the Basic Law mini-constitution for Hong Kong that universal suffrage was an eventual aim. On Sunday, it said it would permit a vote for Hong Kong's next chief executive, but only for a handful of pre-screened candidates.

Chris Patten, the last British governor of Hong Kong who was in tears during the 1997 handover ceremony, said Britain had a moral and political obligation to ensure China respects its commitments.

"We have a huge stake in the wellbeing of Hong Kong, with a political system in balance with its economic freedom," said Patten in a letter to the Financial Times.

His letter came a day after Britain's parliament said it had rejected Chinese calls to scrap an inquiry into Hong Kong's progress towards democracy.

'NOT 1997'

China's Ministry of Foreign Affairs criticised the British inquiry, saying it represented interference in China's internal politics.

"Today's Hong Kong is not the Hong Kong of 1997," the Chinese ministry spokesman, Qin Gang, said at a daily press briefing on Wednesday.

"The affairs of Hong Kong Special Administrative Region are China's domestic affairs, and we oppose outside interference in those affairs in any form."

[to top of second column]
Asked about a statement from the U.S. Department of State in support of universal suffrage in Hong Kong, Qin said a stable Hong Kong benefits the international community including the United States.
"The Hong Kong issue is related to China's sovereignty, security and development interests," he said. "Safeguarding prosperity and stability in Hong Kong serves the shared interests of the international community."

Communist Party leaders in Beijing fear calls for democracy spreading to other cities. Britain itself made no mention of democracy for Hong Kong until the dying days of more than 150 years of colonial rule.

Pro-democracy activist group Occupy Central has threatened to lock down Hong Kong's financial district on an unspecified date unless China grants full democracy.

"The decision unites every one of us. So we are more united than before," Benny Tai, a law professor and one of Occupy Central's main leaders, told Reuters, referring to the decision by the National People's Congress Standing Committee.

"We must continue and demonstrate to everyone our will to continue to Occupy Central," he said.

Hedge fund manager Edwin Chin, one of the financial sector's prominent supporters of Occupy, urged Hong Kong people to continue to rally for democracy.

"If people do not fight, it will get worse. Democracy in Hong Kong is difficult, but I do not lose hope. I hope the next generation can (make it come true)," he told Reuters.

Chin told Reuters on Tuesday that a leading business newspaper had dropped his long-running column, branding it a "political decision".

(Additional reporting by Clare Baldwin, Dancy Zhang and Clare Jim; Editing by Nick Macfie and Robert Birsel)
[© 2014 Thomson Reuters. All rights reserved.]
Copyright 2014 Reuters. All rights reserved. This material may not be published, broadcast, rewritten or redistributed.