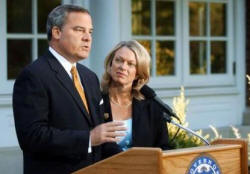 Former Connecticut Governor Rowland faces trial on campaign law violations
Send a link to a friend Share
[September 03, 2014] By Richard Weizel

NEW HAVEN Conn. (Reuters) - Former Connecticut Governor John Rowland is due in court on Wednesday for the start of his trial on charges of violating U.S. campaign finance laws by seeking backroom consulting jobs on two Republican congressional campaigns.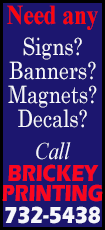 A decade after being forced to resign from office after being found guilty of corruption, 57-year-old Rowland in April pleaded not guilty to seven criminal counts including conspiracy and falsifying records, with prosecutors contending he tried to hide payments from two campaigns where he sought consulting work from 2009 through 2012.

The day before his trial was due to open in U.S. District Court in New Haven, attorneys squabbled over the admissibility of evidence prosecutors said they inadvertently sent to defense attorneys over the summer.

The charges involve former Republican congressional candidate Lisa Wilson-Foley and her husband, Brian Foley, who prosecutors contend agreed to pay Rowland $35,000 under what they described as an illegal contract when he worked as a political consultant during the 2012 campaign.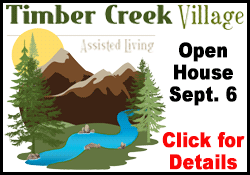 Prosecutors said the contract called for Rowland to be paid for non-existent work at nursing homes operated by Brian Foley, and that the payments to Rowland amounted to illegal contributions by Brian Foley to his wife's campaign.

The couple has pleaded guilty to conspiracy.

Prosecutors asked District Judge Janet Arterton to prevent defense attorneys from presenting as evidence written messages from Brian Foley, who is expected to be a star witness for the prosecution.

[to top of second column]
Prosecutors indicated they learned of their mistake in sending out the privileged materials when Rowland's defense lawyers, led by attorney Reid Weingarten, filed notice that they were planning to introduce during the trial evidence of more than a half dozen letters between Foley and his criminal defense lawyers, Hubert J. Santos and Jessica Santos of Hartford.

Federal prosecutors also accuse Rowland of previously attempting to work as a paid, but secret, consultant on the Republican congressional campaign of Mark Greenberg in 2009.

Both Wilton-Foley and Greenberg lost their congressional bids.

Rowland was forced from office after pleading guilty to accepting gifts and work at his home from contractors who were awarded lucrative state contracts. He served 10 months in prison in 2006 on those charges.

(Reporting by Richard Weizel; Editing by Scott Malone and Eric Beech)
[© 2014 Thomson Reuters. All rights reserved.]
Copyright 2014 Reuters. All rights reserved. This material may not be published, broadcast, rewritten or redistributed.