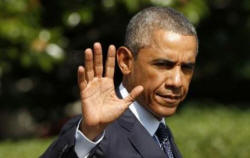 Obama increases U.S. force protecting embassy in Baghdad
Send a link to a friend Share
[September 03, 2014] By Will Dunham

WASHINGTON (Reuters) - President Barack Obama has ordered an increase of about 350 troops in Baghdad to protect the U.S. Embassy in the Iraqi capital and is sending top officials to the Middle East to "build a stronger regional partnership" against Islamic State militants, the White House said on Tuesday.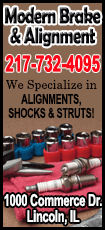 The actions reflect the growing U.S. concern about the threat posed by the Sunni Muslim militants who have captured parts of Iraq and Syria, and came on the same day that Islamic State released a video purporting to show its beheading of a second American hostage.

The White House said the additional troops heading to Baghdad would not serve in a combat role.

Rear Admiral John Kirby, the Pentagon press secretary, said the move to augment a U.S. force already in Baghdad providing security at the large embassy compound and its support facilities would bring the total number of military personnel to bolster diplomatic security in Iraq to about 820.

Obama left Washington on Tuesday to visit Estonia and then attend a NATO summit in Wales.

The White House said Obama would be consulting this week with NATO allies on additional actions to take against Islamic State forces and "to develop a broad-based international coalition to implement a comprehensive strategy to protect our people and to support our partners" against the group.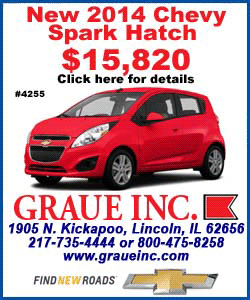 As part of that effort, the White House said, the United States would send Secretary of State John Kerry, Defense Secretary Chuck Hagel and Obama's counterterrorism adviser, Lisa Monaco, to the Middle East "in the near-term to build a stronger regional partnership."

The U.S. military has carried out a series of airstrikes against the group in Iraq, with the most recently announced one coming on Monday.

The United States invaded Iraq in 2003, toppling President Saddam Hussein, and Obama withdrew the last of the American military force in 2011. The United States previously deployed fresh troops to provide embassy security in Baghdad in June.

[to top of second column]
Islamic State released a video on Tuesday purporting to show the beheading of a second American hostage, journalist Steven Sotloff, raising the stakes in its confrontation with Washington over U.S. airstrikes on its insurgents in Iraq.

Obama has faced bipartisan criticism since he said last week that "we don't have a strategy yet" for confronting the militant group's operations in Syria.

In addition, the issue of the security of American diplomatic compounds is a sensitive one for the president, who is still grappling with political fallout from a 2012 attack on a U.S. facility in Benghazi, Libya, that killed the U.S. ambassador there and three other Americans.

"The President has made clear his commitment to doing whatever is required to provide the necessary security for U.S. personnel and facilities around the world," White House spokesman Josh Earnest said in a statement.

"The request he approved today will allow some previously deployed military personnel to depart Iraq, while at the same time providing a more robust, sustainable security force for our personnel and facilities in Baghdad," Earnest added.

(Reporting by Will Dunham; Editing by Peter Cooney)
[© 2014 Thomson Reuters. All rights reserved.]
Copyright 2014 Reuters. All rights reserved. This material may not be published, broadcast, rewritten or redistributed.