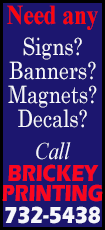 "I have stated on numerous occasions that owners, management personnel and coaches must be held to a higher standard than players," commissioner Roger Goodell wrote to Irsay in a letter quoted in the league release announcing the suspension and $500,000 fine.

- -

Tight end Rob Gronkowski gave himself the green light Monday to be in the lineup for the New England Patriots when they visit the Miami Dolphins for the regular-season opener this week. But he'll need more than medical clearance to be a full go for Week 1.

Gronkowski said Monday that he was "ready to go" after missing all of preseason and practicing only on a limited basis during training camp. He was recovering from torn anterior cruciate and medial collateral ligaments in his right knee.

- -

San Francisco 49ers coach Jim Harbaugh said Tuesday that the team has a zero tolerance policy on domestic abuse.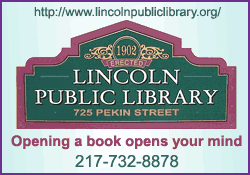 "I'll be very clear," Harbaugh said, two days after 49ers defensive end Ray McDonald was arrested on felony domestic violence charges. "You ask me how I feel about domestic violence. I can be very clear about that. If someone physically abuses a woman and/or physically or mentally abuses or hurts a child, then there's no understanding, there's no tolerance for that."

A player found guilty of domestic violence would be removed from the roster, Harbaugh said.

- -

Two weeks ago, Pittsburgh Steelers defensive coordinator Dick LeBeau said he was preparing to face rookie quarterback Johnny Manziel in the season opener against the Cleveland Browns on Sunday. With the game now just days away, the Steelers haven't changed their minds, even though Brian Hoyer will be Cleveland's starter in the battle of AFC North opponents at Heinz Field.

"We've got a great deal of respect for Johnny Manziel and his talents," Pittsburgh coach Mike Tomlin said Tuesday. "They didn't draft him in the first round to watch. We fully expect them to utilize him in some capacity in this football game."

- -

Veteran guard Brian Waters announced his retirement Tuesday after 13 seasons in the NFL.

Waters was with the Kansas City Chiefs for the first 11 years of his career before going to the New England Patriots in 2011 and then finishing with the Dallas Cowboys last year after sitting out the 2012 season.

He was named to six Pro Bowls and also made an appearance in the Super Bowl during his season in New England. His 2013 season with Dallas ended last October when he suffered a triceps injury.

- -

Defensive end Michael Sam, cut by the St. Louis Rams last weekend, might have found a new home. ESPN reported Tuesday that the Dallas Cowboys plan to sign the Hitchcock, Texas, native to their practice squad as long as he passes a physical.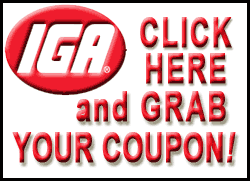 Sam, a seventh-round pick in the 2014 NFL Draft out of Missouri who thrust himself into the spotlight after becoming the first NFL player to openly say he's gay, is free to sign with any team after clearing waivers Sunday.

- -

The Kansas City Chiefs signed free-agent safety Kurt Coleman and placed linebacker Joe Mays on injured reserve with a designation to return Tuesday.

- -

More bad news for the San Francisco defense on Tuesday when the 49ers announced that they will be without lineman Glenn Dorsey for at least the first eight weeks of the season after placing him on the injured reserve/designated for return list.

[to top of second column]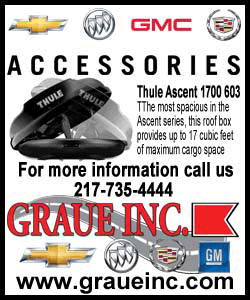 Dorsey suffered a back injury during training camp.

- -
Wide receiver Stephen Hill landed where his agent hoped he would, although it is on the practice squad of the Carolina Panthers rather than the active roster.

The 2012 second-round pick was released by the New York Jets during final roster cuts Saturday, and agent Alan Herman said Ricky Proehl, a former client and current Panthers receivers coach, could "do wonders" with Hill.

- -

The Detroit Lions placed linebacker Kyle Van Noy on injured reserve with the designated to return tag, meaning the rookie cannot practice for six weeks and will not be eligible to play until after the team's Week 9 bye.

Van Noy is recovering from surgery on his core muscle in his abdomen. He had been expected to start on the strong side, a job that now falls to Tahir Whitehead. A good run defender noted for his strong instincts, Van Noy had 226 tackles and 26 sacks during his career at BYU.

- -

The Cleveland Browns signed offensive lineman Vinston Painter and waived Caylin Hauptmann, who failed a physical after being claimed off waivers from the Seattle Seahawks.

Painter is in his first NFL season out of Virginia Tech, where he appeared in 32 games with 13 starts. A sixth-round pick by the Denver Broncos in 2013 season, he spent most of his rookie season on the practice squad and was never added to the active roster.

- -


The Indianapolis Colts signed sixth-year veteran Jamon Meredith to bolster their offensive line depth.

Listed as a tackle by the Colts, Meredith entered training camp with the Tampa Bay Buccaneers expected to compete for a starting job at guard but was released last week. He has played in 47 career games, including 24 starts.

- -

Chicago Bears wide receiver Marquess Wilson will miss at least the first eight games of the season after being placed on injured reserve with the designation to return label.

- -

Jeff Tedford will not appear on the first injury report of the regular season Wednesday, but the Tampa Bay Buccaneers' offensive coordinator is questionable for Sunday's game against the Carolina Panthers.

The Buccaneers have said little about Tedford's health after a "medical procedure" that kept him away from the team for the final preseason game and during the final roster cutdown process. (Editing by Frank Pingue)
[© 2014 Thomson Reuters. All rights reserved.]
Copyright 2014 Reuters. All rights reserved. This material may not be published, broadcast, rewritten or redistributed.