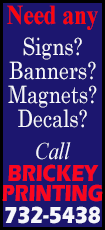 Kershaw earned his major-league-leading 17th win, leading the Los Angeles Dodgers to a 4-1 victory over the Washington Nationals before a crowd of 43,352 at Dodger Stadium.

Los Angeles third baseman Juan Uribe hit a two-run home run in the sixth, keeping the Dodgers (78-61) two games ahead of the San Francisco Giants atop the National League West standings. The Nationals (78-59), who own the league's best record, lead the Atlanta Braves by seven games in the NL East.

"It was good to get a win tonight. We needed that," Kershaw said.

Kershaw one-hit Washington until center fielder Bryce Harper drove a solo shot into the right-field bleachers with two outs in the seventh inning. Until that point, Kershaw had retired 12 consecutive hitters.

"He hadn't gotten to a fastball yet, so I was pretty stubborn and kept throwing them," said Kershaw, who lowered his ERA to 1.70, tops in the big leagues. "He put a really good swing on it (and) made a good adjustment. He's good for a reason. Hit it really far."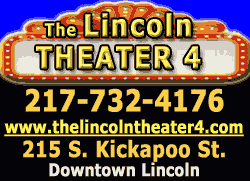 Kershaw (17-3) struck out eight, walked two and gave up just three hits in eight innings. He has fanned 202 batters this season, topping the 200 mark for the fifth season in a row and equaling the mark of former Dodger Don Sutton.

The win also allowed Kershaw, who captured his 50th career decision at Dodger Stadium, to extend his unbeaten streak to 19 starts against NL East opponents.

"He just didn't give us any opportunities," Washington manager Matt Williams said. "Bryce put a good swing on one, but that was about all he gave us tonight. He's a good pitcher. On any given day, anybody can beat anybody. Tonight, he didn't give us many opportunities. That's why he's doing so well because he's not making any mistakes.

"Like I said, you've got to play a really good game to beat him. Tonight wasn't the case."

Closer Kenley Jansen struck out the side in the ninth for his 39th save.

Washington starter Doug Fister was effective early, but allowed two runs each in the fifth and sixth innings. Fister (12-6) was charged with four runs (three earned) on 10 hits with two strikeouts and two walks in five-plus innings. It was Fister's third straight defeat.

"The third time around the lineup they got a sense for him," Williams said. "He made good pitches until that point. It just didn't happen for him. But he's pitched well all year for us, so we're confident about him going back out there."

[to top of second column]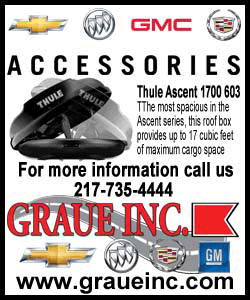 Kershaw was a catalyst for the Dodgers in scoring a pair of runs off Fister with two outs in the fifth inning. First baseman Adrian Gonzalez's infield single plated Kershaw, who singled and advanced to third on second baseman Dee Gordon's base hit to shallow center. Kershaw rounded second about the same time Harper was retrieving the ball. However, Harper's throw to third baseman Anthony Rendon was wide of the bag.

"I don't know if that was the smartest decision," said Kershaw, who went 1-for-2 and appeared to catch Harper by surprise. "I don't know what I was doing really. I don't get that opportunity much. He's got a really good arm in center field. That's probably a dumb play looking back on it, but it ended up working out."

Gordon also came home on Gonzalez's hit when shortstop Ian Desmond's errant throw home sailed over the head of catcher Wilson Ramos for a 2-0 Dodger lead.

Heralded prospect Joc Pederson received his first big-league start. Pederson, who replaced the struggling Yasiel Puig in center field, blooped a single to center to open the second inning. He went 1-for-3 with a walk.

"He just reminds me of 'Cargo,'" Dodger manager Don Mattingly said, referring to Colorado Rockies outfielder Carlos Gonzalez. "I think he looks good all the time."

Adrian Gonzalez, left fielder Carl Crawford and catcher A.J. Ellis each had two hits for the Dodgers, who finished with 11 overall.

NOTES: INF Miguel Rojas, INF Erisbel Arruebarrena and RHP Carlos Frias were recalled by the Dodgers on Tuesday. Frias (0-0, 5.65 ERA), who made his major league debut Aug. 4 and worked eight games as a reliever, will make his first start Wednesday in the series finale against the Nationals. RHP Jordan Zimmermann (10-5, 2.93 ERA) will start for the Nationals. ... Washington 1B Adam LaRoche didn't play because of tightness in his lower back. LaRoche, who is listed as day-to-day, aggravated his back in the fifth inning of Monday's win. ... Little League sensation Mo'ne Davis threw out the ceremonial first pitch.
[© 2014 Thomson Reuters. All rights reserved.]
Copyright 2014 Reuters. All rights reserved. This material may not be published, broadcast, rewritten or redistributed.