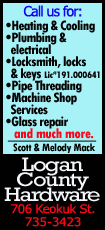 The Giants took advantage of the high-altitude ballpark Tuesday night, overcoming a six-run deficit and roaring back to beat the Colorado Rockies 12-7.

"I don't know Walt does it," Giants manager Bruce Bochy said, referring to Walt Weiss, his Rockies counterpart. "It's just a different game. Tough start for us being down like that, but that's the beauty of this park, it is easier to come back here than anywhere else. The guys did a great job of not getting down, battling back."

The six-run deficit matched the largest the Giants overcame this season.

In 117 of San Francisco's 139 games this season, the Giants recorded fewer than five extra-base hits. They unloaded that many on three Rockies pitchers in a six-run seventh that enabled them to overcome a poor start by Yusmeiro Petit and take their first lead of the game, 10-7.

Colorado led 6-0 through three innings and 7-1 through five. San Francisco started its comeback with a three-run sixth.

San Francisco first baseman Buster Posey went 3-for-5 with two doubles, a home run, three runs and four RBIs. Catcher Andrew Susac homered, doubled and drove in three runs.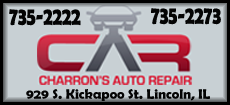 Posey is 26-for-54 (.481) in his past 12 games with six doubles, one triple, six homers and 18 RBIs. Thanks to that spree, his average is up to .302.

"This is the time of year that's fun because you can see the playoffs on the horizon," Posey said. "And really that's the focus, just coming out and trying to win each day. I feel good, just trying to keep a good, simple approach and put solid at-bats together."

The Giants knocked out Colorado starter Jordan Lyles and teed off on Matt Belisle with a six-hit seventh that included four doubles and a triple.

The beneficiary of the outburst was George Kontos (4-0), who came on with one out in the fifth and the Giants trailing 7-1. He stranded an inherited runner at second and then retired the side in order in the sixth before the Giants overhauled the Rockies with their big seventh.

Before Kontos went to work, Bochy gave him some words of encouragement that proved prophetic.

"As I was getting to the mound, 'Boch' handed me the ball and he goes, 'Hold us here, and we'll get you a win,'" Kontos said. "And he came inside (after the game) and he goes, 'I told you. I told you.'

"It's crazy to think how quick things can turn just by putting up a couple zeros and getting back in the dugout and letting our offense take over."

Held scoreless for four innings, the Giants packed their 12 runs into the next five frames. They scored at least 12 runs in three of their past six games, in addition to their 10-9 loss to the Rockies on Monday.

Lyles pitched 6 1/3 innings, his longest outing in six starts since returning from a two-month layoff due to a broken left hand, and gave up a season-high-tying six runs and a season-high eight hits. He walked center fielder Angel Pagan with one out in the seventh, and second baseman Joe Panik sliced an opposite-field double to the left-field corner that sent Pagan to third.

[to top of second column]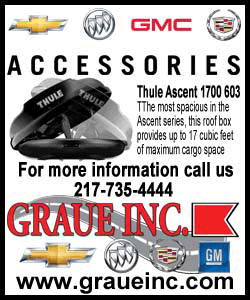 That brought Belisle (4-7) out of the Rockies' bullpen to face Posey, who doubled home two runs.

After third baseman Pablo Sandoval popped out, right fielder Hunter Pence singled home a run and left fielder Gregor Blanco and Susak belted consecutive run-scoring doubles. Nick Masset relieved Belisle and gave up a run-scoring triple to shortstop Brandon Crawford.

The Giants' three-run sixth included the homers by Posey, his 19th of the season, a two-run shot on a 3-1 pitch, and Susak, on an 0-2 pitch. It was his third of the year and second against the Rockies. The two homers in the inning were one more than Lyles allowed in any of his previous 17 starts, totaling 97 innings.

"In the sixth when I gave up a homer to Posey, I fell behind," Lyles said, "but I'm not going to walk him there with a six-run lead. I left it down the middle, and he put it in the seats. And I just didn't make a good pitch to Susac. I had a chance to put him away. ... I just left one over the plate, and he hit it a long way."

NOTES: The Giants' five extra-base hits in the seventh were their most in a game since Sept. 18, 2011, when they had five extra-base hits in the fifth, also at Coors Field. ... The Giants also overcame a six-run deficit on May 5 at Pittsburgh. They trailed 8-2 after the first five innings against the Pirates but won 11-10 in 13 innings. ... Giants RF Hunter Pence singled in the sixth to extend his hitting streak to 16 games. ... San Francisco 1B Michael Morse underwent an MRI that revealed a slight left oblique strain. Manager Bruce Bochy said there is a chance Morse won't return until Sept 9. ... The Giants recalled OF Gary Brown, INF Adam Duvall (who drove in a run with a pinch single in the fifth) and RHP Erik Cordier from Triple-A Fresno and selected the contracts of RHP Brett Bochy, the son of the San Francisco manager, and RHP Chris Heston from Fresno. To make room on the 40-man roster for Bochy and Heston, 2B Marco Scutaro and RHP Matt Cain were transferred from the 15- to the 60-day disabled list. ... The Rockies recalled RHP Rob Scahill and 1B/OF Kyle Parker from Triple-A Colorado Springs and activated RHP Tommy Kahnle (shoulder) from the disabled list. Scahill pitched a scoreless ninth. Kahnle gave up two runs, one earned, in the eighth, and Parker pinch-hit and popped up in the eighth.
[© 2014 Thomson Reuters. All rights reserved.]
Copyright 2014 Reuters. All rights reserved. This material may not be published, broadcast, rewritten or redistributed.