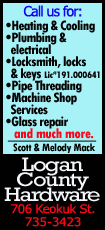 J.D. Martinez's three-run home run with one out in the top of the ninth lifted the Tigers to a 4-2 win.

Detroit (76-62) has won the first two games of this important four-game series between the two Central Division rivals. The win Tuesday might have been one of the Tigers' biggest of the season.

The Indians (70-66) took a 2-1 lead into the top of the ninth, but the scheduled Tigers hitters were not the ones Indians manager Terry Francona wanted to see.

"When you saw who was coming up, that's difficult to navigate through, because they are so dangerous," Francona said.

Right fielder Torii Hunter led off the inning by drawing a walk from right-hander Cody Allen. Designated hitter Miguel Cabrera, hitting .439 vs. Cleveland this year and .345 for his career, followed with a single to center, moving Hunter to second.

First baseman Victor Martinez, hitting .353 vs. the Indians this year and .364 for his career, flied out to center for the first out. But left fielder J.D. Martinez, hitting .349 with five homers and 14 RBIs vs. the Indians this year, belted a long home run over the wall in center field. His 19th homer of the season, estimated at 418 feet, gave the Tigers a 4-2 lead.


"It was one of those swings where you hit it and it just feels perfect, like you couldn't do anything else or any better," Martinez said. "I don't remember running around the bases. I was so amped up. When I reached home, I was like, 'Did I touch every bag?' You get caught up in the situation. It's September. This is the month you win or go home."

Allen said he, too, might have been over-amped.

"I was overthrowing," Allen said. "I didn't make pitches when I had to. I fell behind in the count and had to throw fastballs to good hitters, and they didn't miss them. J.D. extended on a fastball and he hit it really hard."

It was an exhilarating victory for the Tigers, who despite the win were only 3-for-16 with runners in scoring position and left 12 runners on base.

"I was wondering if we had squandered our chances," Tigers manager Brad Ausmus said. "Torii's walk kind of gave us a glimmer of hope and, after Miggy's base hit, it went from hope to a real energy in the dugout."

It's the second consecutive appearance that Allen (5-4) has blown a save by giving up a home run in the ninth inning.

The win went to left-hander Phil Coke (3-2). Right-hander Joe Nathan pitched the ninth to pick up his 29th save.

Cleveland's only runs came on a two-run home run by first baseman Carlos Santana off left-hander Kyle Lobstein in the first inning.

The Indians were held scoreless on five hits over the last eight innings.

[to top of second column]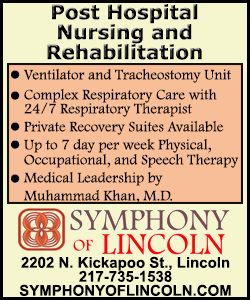 Right-hander Carlos Carrasco started for Cleveland and struck out 10 in 5 1/3 innings. In his last five starts, Carrasco has a 0.90 ERA, having allowed three earned runs on 21 hits, with 34 strikeouts and four walks, in 30 innings.

The two starting pitchers had very similar lines. Carrasco gave up one run on 10 hits with one walk.

Lobstein also pitched 5 1/3 innings and gave up two runs on five hits with 10 strikeouts and three walks.

The Tigers, who had 20 hits in a 12-1 win in Monday's game, banged out 15 more on Tuesday. Cabrera, Victor Martinez and J.D. Martinez led the way with three each.

Cleveland took a 2-0 lead in the first inning against Lobstein, who was recalled by the Tigers from Triple-A Toledo earlier in the day. With two outs and nobody on, left fielder Michael Brantley singled. Santana then pounded a 0-2 pitch into the right-field seats for his 23rd home run.

The only run allowed by Carrasco in the first five innings came in the second inning when he gave up consecutive singles to Victor Martinez, J.D. Martinez and third baseman Nick Castellanos, loading the bases with no outs.

Catcher Mike Avila walked, forcing in Victor Martinez to cut the Cleveland lead to 2-1, but Carrasco then retired the next three, two on strikeouts, to end the inning.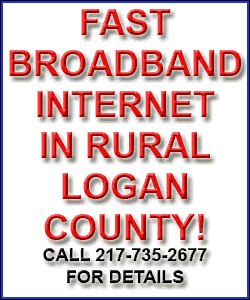 NOTES: The Indians activated OF Ryan Raburn off the disabled list. He was sidelined since Aug. 19 due to a sore right wrist. ... Indians OF David Murphy is expected to begin a rehab assignment Wednesday with Triple-A Columbus. He landed on the DL on Aug. 10 because of a strained right abdominal muscle. ... The Tigers recalled LHP Kyle Lobstein, LHP Robbie Ray, LHP Kyle Ryan and RHP Buck Farmer from Triple-A Toledo. Lobstein made his second major league start and third appearance for Detroit.
[© 2014 Thomson Reuters. All rights reserved.]
Copyright 2014 Reuters. All rights reserved. This material may not be published, broadcast, rewritten or redistributed.