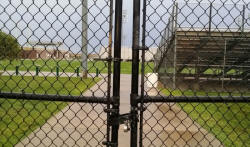 Friday night lightning cancels Railer game
Send a link to a friend Share
[September 06, 2014] By Benjamin Yount
LINCOLN -- The Lincoln Railers made it as far as the locker room door at Chatham Glenwood High School Friday night.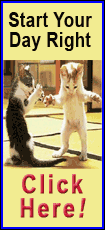 Lightning kept the football team from ever making it on to the field.
"Every time (lightning flashes) we have to wait 30 minutes," Lincoln Head Coach Andy McDonald said Friday shortly after officials called the game.
IHSA rules forbid kickoff until the sky has been lightning free for at least a half an hour.
That did not happen Friday.
A huge storm cut a swath across central Illinois.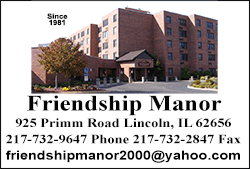 The plug was pulled on Lincoln's game a little after 7 o'clock Friday.
Most games in the Central State Eight were postponed, though some went ahead after a delay.
McDonald said the Railers will try again against the Chatham Glenwood Titans on Saturday.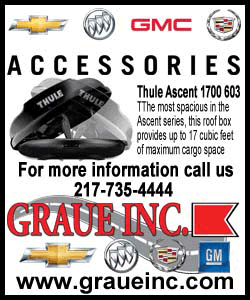 "(We'll kickoff at) 11 o'clock here," McDonald said as his team boarded the buses in Chatham. "We'll play a combined freshman/sophomore game Monday night."
Both Lincoln and Chatham Glenwood are looking for their first win of the season.
[© 2014 Thomson Reuters. All rights reserved.]
Copyright 2014 Reuters. All rights reserved. This material may not be published, broadcast, rewritten or redistributed.