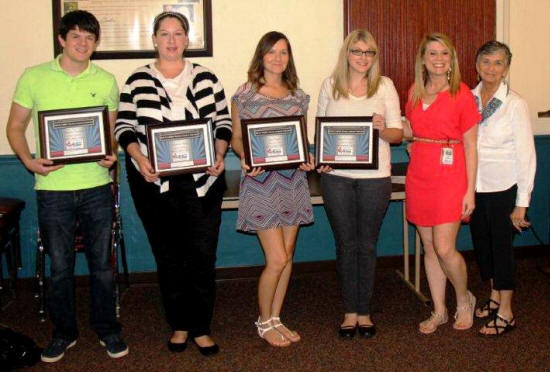 Pictured from left to right: Kamden Trummel (recipient) – Dewitt County, Elizabeth Wade (recipient) – Logan County, Diana Pardo (Recipient) – Logan County, Laura Procarione (recipient) – Mason County, Katie Slightom – Family Assistance Director/CAPCIL, Phyllis Bell-Hedden – Board Member and Chair Person of the Scholarship Committee/CAPCIL

Not pictured: Alexa Thompson (recipient) – Menard County, Elizabeth Sessions (recipient) – Dewitt County
Scholarships awarded to six individuals by Community Action Partnership of Central Illinois

Send a link to a friend Share
[September 06, 2014] LINCOLN - Community Action Partnership of Central Illinois has awarded 6 individuals an $1170.00 scholarship to be used toward their formal education or occupational training. These scholarships were presented to the applicants at CAPCIL's monthly board meeting on August 28, 2014. CAPCIL is able to provide the scholarship through their Community Service Block Grant (CSBG) provided by the Department of Commerce and Economic Opportunity.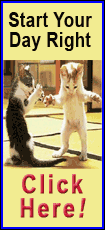 The scholarship recipients were made aware of this opportunity through various flyers that were posted at local schools and colleges, and newspaper articles that ran across a 6 county area. This scholarship directly targets individuals that live in CAPCIL's service area that includes Logan, DeWitt, Mason, Menard, Fulton, and Piatt counties. This year's recipients are as follows: Diana Pardo - Logan County, Elizabeth Wade - Logan County, Laura Procarione - Mason County, Alexa Thompson - Menard County, Kamden Trummel - DeWitt County and Elizabeth Sessions - DeWittCounty.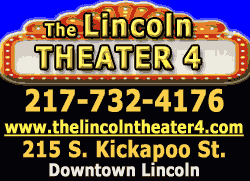 The 2014 CSBG Scholarship is intended for any career path. The applicants are all pursuing various careers, from youth ministry to nursing. All applicants must write a brief autobiography and all cited that they wanted to pursue higher education to make a better life for themselves and their families. CAPCIL's Family Assistance Director, Katie Slightom made the following remark, "It's so refreshing to work for an organization that truly puts value in helping others succeed. This evening is so much more than offering a couple scholarships - it's about future. The future of our community rests in the hands of individuals pursuing greatness, and CAPCIL is the organization that will help make that possible."

Scholarship recipients went home with more than just a monetary gift. They were also given a Certificate of Achievement and a gift bag with school supplies including notebooks, pens, and microwave popcorn for late night studying. CAPCIL also offered the recipients an added incentive to completing their educational goals. Once the recipient graduates and they bring in a copy of their diploma CAPCIL will award them with a $50 gift card. CAPCIL will then give another $50 for a copy of their first paycheck stub after graduation.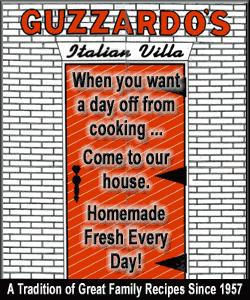 CAPCIL is already in the planning stages for their 2015 Scholarship Program. If you or anybody you know is interested in the Scholarship Program through CAPCIL please contact their Family Assistant Specialists. They can be reached by calling 217-732-2159 or by visiting 1800 5th Street in Lincoln. If individuals require a ride to either schedule or arrive to an appointment they can call our Transportation Program at 1-866-930-8212.

The promise of CAPCIL is to change people's lives, embody the spirit of hope, improve communities, and make America a better place to live. It is the mission of Community Action Partnership of Central Illinois to work toward the reduction and eventual elimination of the causes and effects of poverty.
[Text received; KATIE SLIGHTOM, COMMUNITY ACTION PARTNERSHIP OF CENTRAL ILLINOIS]