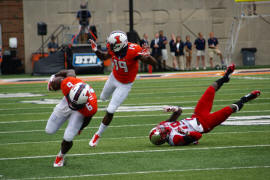 Illinois beats Western Kentucky 42-34
Illini move to 2-0
By Jeff Mayfield

Send a link to a friend
[September 08, 2014] Illinois finds a way to win enough games to make themselves bowl-eligible this season, they may look back to two special plays on Saturday. One was a drive ending pick-6 interception by Taylor Barton as he returned the pigskin 77 yards & took it to the house; and the other was a nifty 62-yard catch and run by Justin Hardee that seemed to seal the deal for the Illini. Whatever happens the Illini grinded out another one in route to a 42-34 victory over the pesky Hilltoppers of Western Kentucky University.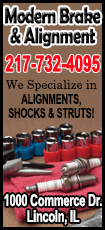 While at times it wasn't pretty...and at other times it appeared the Illini defense was lost and confused-they made enough stops and plays to come away with the win. However, if they have to struggle to beat Western Kentucky, how will they fare versus teams like Nebraska and Wisconsin? I hope we're just not showing a lot of our good stuff yet and that there are still higher gears that can be reached. I don't think they can go on trailing into the 4th quarter week after week.


It is really nice to have a passing quarterback as accurate as Wes Lunt and he seems to be growing into the position while enjoying a career day on Saturday. Lunt finished the day 35 of 50 for 456 yards just six yards short of Illini great Juice Williams record for a day at the stadium! Lunt fired 3 touchdown passes including the 62-yard strike to Hardee that many thought was the game clincher.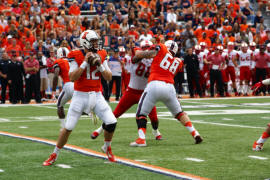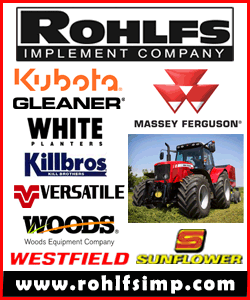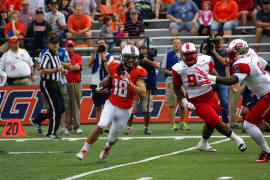 So, any way you slice it, the Illini were fortunate to come away with the victory on Saturday. And while I know that Illinois has put fear into absolutely no one, it sure is nice to be 2-0.

Next up is the road trip to Washington.
[By JEFF MAYFIELD with photos by ED BACON]
Respond to the writer at jeffqmay@gmail.com.