Maaks pleads guilty in death of Courtney Reves
Convicted of Drug Induced Homicide

Send a link to a friend Share
[September 06, 2014] LINCOLN - On September 3, 2014, Brook Maaks entered a plea of guilty to Drug Induced Homicide, a class X felony. The case is set for a sentencing hearing on October 29, 2014 at 10:30 a.m.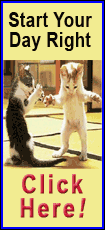 On February 11, 2013, a Logan County Grand Jury returned a Bill of Indictment alleging that Ms. Maaks delivered heroin, a controlled substance, to Courtney Reves and Courtney Reves thereafter injected a portion of that heroin into her body contributing to her death. Ms. Maaks was taken into custody on February 11th on a bond of $100,000.00 and has been in pretrial detention since that time.

A conviction for Drug Induced Homicide carries a minimum sentence of six (6) years and a maximum of thirty (30) years in the Illinois Department of Corrections. As part of this partially negotiated plea agreement, the State agreed to cap its recommendation at ten (10) years in the Illinois Department Corrections. The law requires that a person convicted of Drug Induced Homicide serve at least 75% of the prison sentence before becoming eligible for mandatory supervised release (formerly known as parole). The State also dismissed, as part of the plea agreement, two additional charges of Unlawful Possession of a Controlled Substance, Unlawful Possession of a Hypodermic Syringe and Criminal Damage to Government Supported Property.
[FROM THE OFFICE OF LOGAN COUNTY STATE'S ATTORNEY JONATHAN WRIGHT]