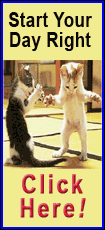 The report, released by OpentheBooks.com, a group that advocates for government transparency, highlights the money 928 school districts across Illinois spend on salaries, vendors, and pensions on a yearly basis.

It found that, among other things, the number of pension benefits totaling $100,000 or more a year increased by nearly 25% from 2013 to 2014. More than 5,900 retired educators receive annual pensions worth six figures.

According to the group's founder, Adam Andrzejewski, these numbers indicate a systematic problem with public education spending.

"For most school districts, pension payments are one of the top give annual expenses," Andrejewski said. "Are we going to educate children or provide lavish lifetime benefits for administrators and teachers? There's not enough taxpayer money to do both."

Andrejewski said there is a much higher amount being taken out of the system in the form of benefits payments than being paid into, a trend that cannot sustain itself.

"There are 100,846 retirees pulling out of the system and only 162,960 active educators paying into the system" he said. "The retirees are pulling out loaves of bread and the current employees are only putting in slices. Sooner or later, the system will run out of bread."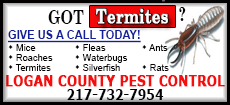 The report also found that the percentage of active public education employees earning over $100,00 a year increased by 69.5 percent in the past five years, placing the number of employees making at least six figures a year at more than 16,200. The total cost to employ those 16,200 reached $1.97 billion last year.

"Is this an educational system or an employment farm for highly compensated administrative bureaucrats?" Andrejewski asked.

According to the study, it's not just pensions and salaries that eat up large amounts of public education dollars, but unions, hotel stays and transportation.

Lindsay Burke is an education policy fellow at the Heritage Foundation. She said wasteful and unwise spending by school districts is a problem not just in Illinois, but across the country.

"It's important people know how their schools spend their money, all of which comes from tax dollars," Burke said. "There needs to be accountability and checks and balances so money isn't wasted and is properly focused as much as possible on actual education necessities, not luxuries for administrators."

Burke also said Illinois' pension system eats up way too much of public education resources. There needs to be a serious restructuring, she said, or many districts won't be able to sustain themselves.

Schools spent about $4 million on hotel and resort costs in 2013, mostly at higher-end destinations like Marriotts and Hyatts. Only a small percentage of hotel spending were at places like Red Roof Inns or Super 8s. Schools also spent more than $11.1 million on taxi cab fares in 2013, bringing the total spending on taxies with public education money to $71 million since 2006.

[to top of second column]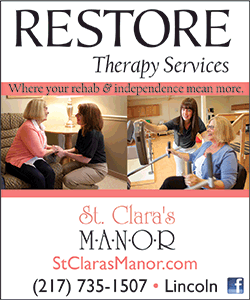 In 2013, school districts paid out nearly $40 million to teachers' union, with Illinois Education Association and National Education Association being the biggest benefactors.
Not every district is guilty of wasteful spending, however. At least not according to Dr. Andrew Wise, Superintendent of Olympia District 16. He says many districts, like his own, have done all they can to reduce extra spending and operate as efficiently as possible, even while the state is cutting its funding.

"You'll hear people criticize the district for running a deficit, but they don't realize how much less money we're receiving from the state" Wise said. "It's not an expense problem on our part, we've trimmed just about all the fat we can. It's a revenue coming in problem."

Wise said that because some districts spend unwisely, it reflects poorly on all of public education, even the districts that have taken major steps towards fiscal responsibility and accountability to taxpayers.

"If every district operated with integrity and prudence with the money they receive from taxpayers, public perception of public ed spending would be quite different," he said. "As it is, this is the real world, and we have too many situations where money is being wasted or spent unwisely and it makes the good districts look bad."

Wise said many districts are left wondering how to pay the bills.

"The state has cut our funding tremendously, almost $2 million in the past two years. If you're already running a lean organization and being good stewards of those dollars, then eventually there's not any fat left to trim."

Andrejewski continued to hit the wasteful districts hard.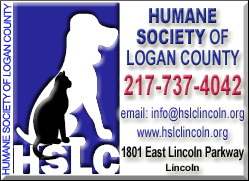 "Public education used to be public service. Now, Illinois school districts are allowing the unions, administrators, and vendors to 'game the system' for private gain," Andrejewski said. "[Our study shows] that Illinois public education is a 'legalized money laundering scheme' with billions flowing to vendors and politically connected associations. It's a spending machine churning our property tax dollars."

Representatives for the Illinois State Board of Education, the Illinois Association of School Administrators, the Illinois Association of School Boards and the Illinois Education Association teachers' union declined to comment for this story.
[This article courtesy of Watchdog.]