The BlackRock China equities playbook: investing in reform
Send a link to a friend Share
[September 12, 2014] By Paul Carsten
TIANJIN China (Reuters) - The restructuring of China's state-owned enterprises and the liberalization of its financial markets now provide key opportunities for investment that rarely existed before, BlackRock Inc's head of China equities told Reuters.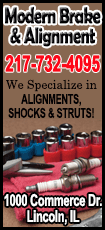 That, combined with the country's slower pace of economic growth, has triggered a shift away from a GDP-driven investment strategy for the world's biggest money manager.

Of particular interest to BlackRock are China's bloated state-owned enterprises (SOEs), under pressure to become more competitive as the government nudges them towards market pricing after relying on state support for over half a century.

Oil companies like PetroChina Co are shedding non-core assets, while the three state-owned wireless carriers, including China Mobile <0941.HK>, are reducing subsidy budgets and marketing expenses.

"We're moving into an era of focusing on structural trends rather than cyclical trends," Helen Zhu said on the sidelines of a World Economic Forum meeting in the northern city of Tianjin on Thursday.


"Areas that had previously limited potential but are now very full of potential - those will deliver superior returns over time."

Zhu's BGF China fund is up around 7.8 percent for the year to date, in line with the benchmark MSCI China 10/40 index.

China's leaders have also announced long-term targets for the insurance sector, hoping to boost its overall contribution to the economy and countering competition from shadow banking, which offers higher return yields and seemingly low risks.

The relaxation of a decades-old household registration system, which will allow more Chinese to migrate to cities, as well of the country's one-child policy will also help drive the shift towards a more consumption-driven economy.
"A lot of these structural growth, reform beneficiary areas that we look at, we think returns will be continuously enhanced," said Zhu.

BlackRock's China equities arm is also keen on the e-commerce industry, where companies like Alibaba Group Holding Ltd and JD.com Inc have been allowed to grow relatively unfettered by government regulation.

Zhu dismissed the notion that Chinese technology stocks are in a bubble.

"The companies have clearly done well over year and a half, it's a combination of earnings upwards revisions and valuation expansion," she said.

"You see the Internet companies eating a lot of older business models' lunch."

(Reporting by Paul Carsten; Additional reporting by Stephen Aldred in HONG KONG; Editing by Edwina Gibbs)
[© 2014 Thomson Reuters. All rights reserved.]
Copyright 2014 Reuters. All rights reserved. This material may not be published, broadcast, rewritten or redistributed.