Drop in U.S. workforce due to aging, not weak economy: Fed paper
Send a link to a friend Share
[September 12, 2014] (Reuters) - The drop in U.S. workforce participation since the financial crisis is largely due to the aging of the American population and will not reverse even if labor markets improve, a paper to be presented at a Brookings Institution conference on Friday says.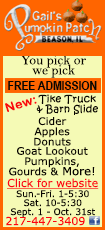 The findings, by a group of economists at the Federal Reserve and the Cleveland Fed, add to an ongoing debate over the degree of labor market slack in the U.S. economy, a key question for Fed policymakers as they head into a pivotal meeting next week.

Fed Chair Janet Yellen sees the decline in labor force participation, to levels not seen since the 1970s, as driven at least in part by discouraged workers who drop out of the job hunt.

Those workers could be drawn back into the labor force as the economy picks up steam, putting upward pressure on the unemployment rate, and giving the Fed room to keep monetary policy easy without fear of stoking undue wage increases and inflation.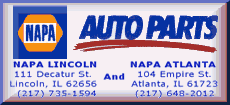 The authors of the Brookings paper downplay the role of discouraged workers in the decline, blaming it on "ongoing structural influences that are pushing down the participation rate rather than a pronounced cyclical weakness related to potential jobseekers'discouragement about the weak state of the labor market," they wrote. "We see further declines in the aggregate labor force participation rate as the most likely outcome."

Still, the authors think that part of the workforce participation decline - at least a quarter of a percentage point and possibly as much as a percentage point - could be attributed to a weak economy.

And while it may not seem like very much, even a small rise in the participation rate could give the Fed important breathing room as it heads towards a decision, probably next year, on raising benchmark interest rates.
An online calculator maintained by the Atlanta Fed shows that if the participation rate stays steady and job gains track the average seen over the past 12 months, the unemployment rate could reach a healthy 5.4 percent in just 10 months.

But factor in a gain in the participation rate of just 0.2 percentage point, to 63 percent, and the same decline would take 14 months.

(Reporting by Ann Saphir; Editing by Bernard Orr)
[© 2014 Thomson Reuters. All rights reserved.]
Copyright 2014 Reuters. All rights reserved. This material may not be published, broadcast, rewritten or redistributed.