BAT nicotine inhaler licensed as medicinal product in UK
Send a link to a friend Share
[September 12, 2014] By Ben Hirschler
LONDON (Reuters) - A new nicotine inhaler to be sold by a unit of British American Tobacco has been licensed in the UK as a medicinal product, marking the arrival of a novel alternative in the fast-growing market for electronic cigarettes.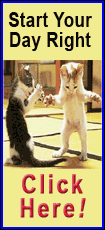 The cigarette-shaped Voke Inhaler marks a further move by one of the world's biggest tobacco companies to defend its turf in a rapidly changing market. Since it involves no heat, electronics or battery it is not classified as an e-cigarette.

The uptake of e-cigarettes, which use battery-powered cartridges to produce a nicotine-laced vapour, has rocketed in the past two years and the market is now estimated to be worth $3 billion a year - but there is fierce debate about the risks.

BAT, the world's second-biggest cigarette maker with brands like Pall Mall and Lucky Strike, already sells a conventional e-cigarette called Vype, which was promoted on British television this year in the first TV adverts by a tobacco company in more than two decades.

The new Voke product was developed by Kind Consumer and the next step will be to submit a variation to the licence granted by the Medicines and Healthcare products Regulatory Agency (MHRA) to support full-scale commercialisation by BAT's nicotine substitute division Nicoventures, the companies said on Friday.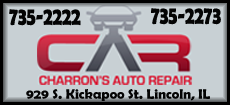 Kevin Bridgman, chief medical officer at Nicoventures, said the additional licence was needed to achieve automated manufacture and the further regulatory step was likely to take some months.

Shares in BAT's partner Consort Medical, which has a manufacturing contract for the product and whose Bespak unit already has experience in inhalation devices from making asthma inhalers, rose more than 5 percent on news of the MHRA green light.

For BAT, whose share price was little changed, the development of Voke is part of a strategy of hedging its bets as its core tobacco business declines in Western markets, where many consumers are quitting smoking.

LOOKING TO OTHER MARKETS

Bridgman said he believes the new device will suit many people who want to quit smoking but are still wary about e-cigarettes.

"The fact that it (Voke) has been licensed by the medicines regulator provides the assurances around quality and safety that many smokers are seeking," he told Reuters.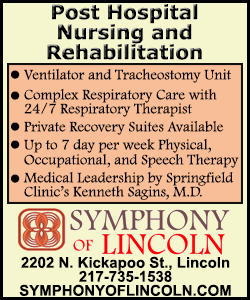 "I'm fairly confident that most e-cigarettes contain fewer toxins than conventional cigarettes, but the trouble is that without standards and without someone overseeing things then consumers can't be sure."

BAT is also looking at rolling out the Voke Inhaler in other markets, although Bridgman declined to go into details.
The issue of potential risks from e-cigarettes was highlighted by the World Health Organization last month, which called for stiff regulation as well as bans on their indoor use, advertising and sales to minors.

It remains to be seen how widely BAT's new product will be accepted by consumers, since it offers a somewhat different experience to e-cigarettes. Unlike an e-cigarette, the Voke does not produce a visible vapour when inhaled, although it does reproduce other elements of smoking, including a typical "throat catch".

Bridgman declined to say how much the new product would cost, citing commercial considerations ahead of its launch, but said it would be competitive.

BAT hopes its Voke Inhaler will compete with both e-cigarettes and nicotine-replacement therapies, such as gum and patches, as well as Johnson & Johnson's existing Nicorette Inhalator, which is not a cigarette look-alike.

(Editing by Paul Sandle and Greg Mahlich)
[© 2014 Thomson Reuters. All rights reserved.]
Copyright 2014 Reuters. All rights reserved. This material may not be published, broadcast, rewritten or redistributed.