Mississippi election winner to be chosen at random after tied race
Send a link to a friend Share
[September 12, 2014] (Reuters) - The election for alderman of a southern Mississippi city ended in a tie, with the winner to be chosen at random, likely by a coin toss or drawing straws, the city's mayor said Thursday.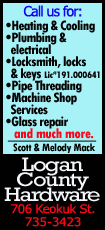 The special election for one of five alderman seats in Poplarville, with a population of about 2,800, ended in a 177-177 tie after one voter who showed up on Tuesday without photo ID, which is required under state law, later produced identification, said Glenn Bolin, one of the candidates.

Bolin and his opponent, Stephanie Bounds, a nurse, were not told which candidate the key voter supported, he said.

"It is what it is," said Bolin, a first-time candidate running without party affiliation who owns a towing business in town. "Now we've got to do what the law says as far as settling this."

The tie-breaker, to be overseen by the local election commission, is set to take place Thursday evening, Poplarville Mayor Brad Necaise said.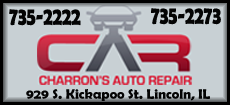 Deciding a tied election by chance is uncommon but not unheard of. In June, a race for a New Mexico judgeship was decided by a coin toss after both candidates received 2,879 votes, local media reported.

The special election in Poplarville was held to replace outgoing Alderman Randy Brown, whose job as an investigator with the Biloxi Police Department was determined by the state auditor to be in conflict with his elected role.
Bolin said he was more disheartened by the low turnout than by the race coming down to luck.

"We have 1,600 registered voters in the city of Poplarville," he said. "Only 354 felt the need to get out and vote."

Bounds could not immediately be reached for comment.

(Reporting by Jonathan Kaminsky in New Orleans; Editing by James Dalgleish)
[© 2014 Thomson Reuters. All rights reserved.]
Copyright 2014 Reuters. All rights reserved. This material may not be published, broadcast, rewritten or redistributed.