Illinois sheriff admits misconduct in cyber stalking case, resigns
Send a link to a friend Share
[September 12, 2014] By Mary Wisniewski

CHICAGO (Reuters) - A western Illinois county sheriff pleaded guilty on Thursday to attempted official misconduct and agreed to resign for attempting to cyber stalk an undocumented immigrant woman, officials said on Thursday.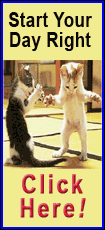 Rock Island County Sheriff Jeffrey Boyd, 48, resigned as part of his plea agreement and withdrew his re-election candidacy in the November election, according to a statement from Illinois Attorney General Lisa Madigan.

He also forfeited his sheriff's pension, and is forbidden from contacting the woman, who is from Mexico.

Boyd, who has been with the sheriff's office for 24 years, allegedly used his position to intimidate and threaten the woman, who he met at a Rock Island gym, Madigan's office said.


Boyd pursued her with repeated text messages, according to Madigan's office. After she asked him to leave her alone, Boyd continued his pursuit, attempting to use his position as a law enforcement officer to intimidate and harass her, the statement said.

In June, Boyd sent her a vulgar message in Spanish which caused her "emotional distress," according to court documents.

"My office sought his resignation and criminal conviction to ensure he can no longer abuse the power that the people of Rock Island County entrusted in him," Madigan said.

Boyd received 12 months of probation.
"What a setback for Rock Island County," said Boyd's lawyer, Jeffrey Lang, who called Boyd "an exceptional sheriff."

"But he's human and as a human he made a mistake," Lang said. "It had a high price on it."

(Reporting by Mary Wisniewski; Editing by Sandra Maler)
[© 2014 Thomson Reuters. All rights reserved.]
Copyright 2014 Reuters. All rights reserved. This material may not be published, broadcast, rewritten or redistributed.