Judge awards $4.4 million to lawyers in Arizona racial profiling case
Send a link to a friend Share
[September 12, 2014] By David Schwartz

PHOENIX (Reuters) - A federal judge on Thursday awarded more than $4.4 million to attorneys who won a long-running racial profiling case against the operations of Arizona Sheriff Joe Arpaio, although that pared the sum plaintiffs' lawyers had sought by about a third.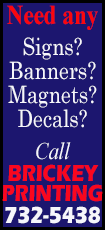 U.S. District Judge Murray Snow ruled that four groups of plaintiffs' lawyers were entitled to the amount to cover their fees and expenses for the case, in which another judge found that sheriff's deputies were unfairly singling out Latino drivers for traffic stops on the basis of ethnicity.

Snow lowered the plaintiffs' latest proposal for attorneys fees and expenses by $2.3 million in granting a final $4.4 million award.

"We're very gratified that the court saved the taxpayers money and cut some of the fat," Tim Casey, a sheriff's office attorney, said of the reduced award.

The case, which was originally filed in 2007, tested whether police could target undocumented immigrants without also profiling U.S. citizens and legal residents of Hispanic origin.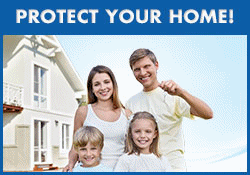 In May 2013, the trial judge found that racial profiling had occurred during traffic stops and that drivers were being detained for too long. Arpaio, the sheriff of Maricopa County, has denied any profiling occurred and has appealed the ruling.

An independent monitor was appointed by court order to oversee the sheriff's operations and ensure that his deputies refrain from law enforcement decisions based on ethnicity or race. Additional training and technology were also required.

The judge's verdict in the non-jury trial was considered a major blow against Arpaio, who has billed himself as "America's toughest sheriff" and cultivated a hard-line stance on illegal immigration.

Of the award approved on Thursday, all but about $1 million will go to the law firm of Covington & Burling LLP. Others awarded fees were the American Civil Liberties Union Immigrants' Rights Project, the ACLU of Arizona and the Mexican American Legal Defense and Educational Fund.

[to top of second column]
Stanley Young, lead attorney for Covington, played down the reduction in the award.

"It is still a significant award, which is appropriate in view of what it took to remedy the constitutional violations that were occurring," Young said.

Plaintiff's lawyer Cecillia Wang of the ACLU said the case could have been settled early but the sheriff's office "instead chose to stubbornly stick to their illegal policies."

Thursday's ruling came on the same day that a federal court jury in Phoenix convicted an Oklahoma man of mailing a package bomb addressed to Arpaio last April.

(Reporting by David Schwartz in Phoenix; Editing by Steve Gorman and Alan Raybould)
[© 2014 Thomson Reuters. All rights reserved.]
Copyright 2014 Reuters. All rights reserved. This material may not be published, broadcast, rewritten or redistributed.