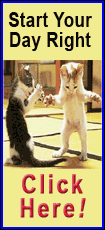 Obama sent a panel of top administration officials to make the case to Congress for broadening operations against the Sunni militants, including U.S. air strikes in Syria for the first time, more strikes in Iraq and more military advisers in Iraq.

In a televised address on Wednesday night, the Democratic president declared he would lead an alliance to root out Islamic State, plunging the United States into two conflicts in which nearly every country in the Middle East has a stake.

The White House argued that Obama does not need Congress' formal authorization, but wants legislators' support to show a united front against opponents and to coalition members.

House Speaker John Boehner said Obama had made a "compelling case for action" but said the president must provide Republicans with more details about his strategy. "Itís important to give the president what he has asked for," he told a news conference.

Boehner and other Republican leaders who support Obama's plans must unite factions within their party, including members deeply skeptical of Obama's spending plans and those who want the United States to cut its foreign military involvement.


Boehner said Republican House members have doubts about whether Obama's plan can accomplish his mission of destroying a militant group whose fighters have killed thousands of people in recent months.

"An F-16 is not a strategy. And air strikes alone will not accomplish what weíre trying to accomplish. The presidentís made clear that he doesnít want boots on the ground, well somebodyís boots have to be on the ground," the Ohio representative said.

A House vote could take place as soon as Tuesday on Obama's request for $500 million to arm and train moderate Syrian rebels, one part of his program.

Islamic State is a Sunni group that embraces a radical vision of a Middle East ruled along 7th century precepts. Its fighters are battling a Shi'ite-led government in Iraq and a Syrian government led by President Bashar al-Assad, a follower of an offshoot of Shi'ite Islam.

U.S. Secretary of State John Kerry has won support from 10 Arab countries for a "coordinated military campaign" against the militants.

NO DECISIONS ON VOTE

Boehner said no decision had been made on how the House might vote on Obama's request for authorization and $500 million in funding to arm and train moderate rebels waging a three-year-long war against Assad.

A White House spokesman said the administration would like Congress to include the authorization in a bill to fund government operations, called a continuing resolution, that is expected to pass next week.

[to top of second column]
Some senators from both parties said Obama should ask Congress for a formal authorization to use military force, something that is not expected before lawmakers leave Washington next week to campaign for the Nov. 4 congressional elections.

"Our allies would feel much more secure and committed... if they knew that Congress was behind this," Tennessee Senator Bob Corker, the top Republican on the Senate Foreign Relations Committee, told reporters.

The Syrian rebels are seen as a moderate counterpart to both Islamic State and Assad's government, but lawmakers harbor doubts about the rebels.

"There's a real question as to whether we have a Free Syrian Army and most of the reports I've read ... show so many different groups and not a high reliability," Republican Representative Rodney Frelinghuysen of New Jersey, who chairs the House Appropriations Defense Subcommittee, told reporters.

Connecticut Democratic Senator Chris Murphy said he would vote against any resolution arming the Syrian rebels, or any spending bill with such a measure attached.

Administration officials see the vote as crucial to its efforts to build an international coalition. But the timing is tricky, as such a move could be seen as a "war vote" by a war-weary public, just two months before congressional elections.

Any vote to authorize military action could prove especially tough for Democrats, whose liberal base tends to be wary of war, as the party tries to hold a slim U.S. Senate majority.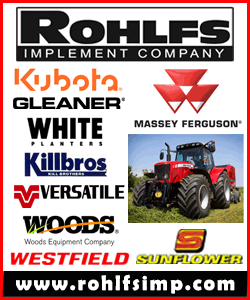 The beheadings of two U.S. journalists by Islamic State militants coalesced support for action from both parties.

(Additional reporting by David Lawder, Richard Cowan, Susan Heavey, Roberta Rampton and Doina Chiacu; Editing by John Whitesides and Grant McCool)
[© 2014 Thomson Reuters. All rights reserved.]
Copyright 2014 Reuters. All rights reserved. This material may not be published, broadcast, rewritten or redistributed.