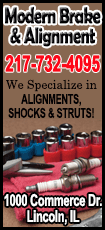 Investment is the new buzz word among ministers, overriding the German mantra of budget cuts, which were meant to reduce swollen public finances and win back investors. Instead, they have been blamed for suffocating the fragile economic recovery.

"Europe must put growth and employment as priorities, having focused on fiscal consolidation," Italy's economy minister, Pier Carlo Padoan, said as he arrived for the two-day meeting in Milan. "Investments are key to re-launch growth in Europe."

Italy and France have been emboldened by the European Central Bank's dramatic shift on euro zone policy. The bank has called for more government action to revive growth, including structural reforms, investment and smarter spending.

Meanwhile, the incoming president of the European Commission, Jean-Claude Juncker, wants a 300 billion-euro ($410 billion) investment program to revive the European economy.

The euro zone's investment spending in 2013 was 15 percent less than it was before region's debt crisis in 2010, according to a Franco-German paper that ministers will discuss in Milan.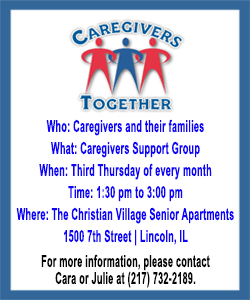 But there are limits to what fiscal policy can achieve. Germany, backed by Austria, the Netherlands and Finland, is adamant that the bloc must not take on new debt to finance growth, fearing a return to boom-and-bust policies of the past.

"New growth is always good, but not with new debt," said Austrian Finance Minister Hans Joerg Schelling.

Those comments were largely directed at Paris, which on Wednesday announced what many had suspected for months: France will not bring down its budget deficit to below the EU's limit - 3 percent of gross domestic product - until 2017, despite having already been granted extra time to do that by 2015.

France's admission is especially grating for ministers because French economic growth last year was actually stronger than expected by the European Commission, although no ministers publicly criticized France as they arrived for the meeting.

Paris has led calls for a more flexible interpretation of EU budget rules along with Italy, but German Chancellor Angela Merkel has rejected any bending of the rules.

"In my mind, this is the start of the debate," said Jeroen Dijsselbloem, who chairs the Eurogroup meeting of euro zone finance ministers. "The French have now to finalize their budget for next year. Then we will see where they stand and whether they have done enough to respect the pact," he said, referring to the EU's Stability and Growth Pact.

An EU country breaking budget rules can be fined.

[to top of second column]
FEW OPTIONS

Jyrki Katainen, the EU's top economics official, who will oversee growth policies in the new European Commission, tried to strike a balance. Countries need to change the way they spend public money, he said, and focus on things that generate growth and jobs, such as public works and research and innovation.

"That means stepping up growth-enhancing structural reforms," Katainen wrote in an opinion piece in The Wall Street Journal on Friday. "Without real reforms, effectively implemented, we will not deliver growth and a lasting fall in unemployment."

Structural reforms take time, though. With euro zone unemployment near a record high, ministers are looking for more urgent ways to avoid the euro zone's third recession since 2008.

Under discussion in Milan is a four-page document from German and French finance ministers Wolfgang Schaeuble and Michel Sapin, which sets out how governments should explore ways to boost investment.

One option is to create a pan-European market where smaller companies can raise capital, according to a document prepared the full EU finance ministers meeting on Saturday.

That could be part of a capital-market union, building on the euro zone's banking union. The aim is to reduce companies' reliance on banks by establishing the kind of funding offered by U.S. corporate bond markets.

Smaller companies, often with less than 10 employees, provide two out of every three private-sector jobs in the European Union, according to the European Commission. Helping them to grow is crucial to lowering record joblessness.

(Reporting by Robin Emmott, James Mackenzie, Gavin Jones, Francesca Landini, Martin Santa, Jan Strupczewski, Valentina Za, Silvia Aloisi, Giulio Piovaccari; Writing by Robin Emmott; Editing by Larry King)
[© 2014 Thomson Reuters. All rights reserved.]
Copyright 2014 Reuters. All rights reserved. This material may not be published, broadcast, rewritten or redistributed.