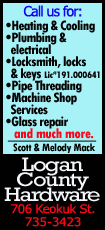 Leaders in the Republican-controlled House of Representatives said this week they would reauthorize the Ex-Im Bank before its charter expires on Sept. 30, giving it until June 2015 as part of a package to fund federal agencies.

Conservative groups, who say the bank's loans and loan guarantees represent "crony capitalism," slammed the move.

Advocacy group Heritage Action urged its followers to use the Twitter hashtag "#endexim" to tell their representatives to kill the bank. Club for Growth spokesman Barney Keller said the group would hold "yes" votes against lawmakers.

Still, many Republicans said in interviews they expect it to pass. That is because the extension is tied to a spending bill that must pass this month or the government will shut down.

Financial Services Committee Chairman Jeb Hensarling, a top bank critic, argued on Thursday against letting the government shut down over the Ex-Im Bank, several Republicans said.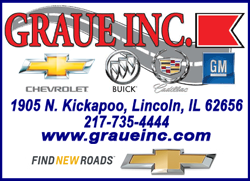 "Chairman Hensarling is probably the No. 1 opponent and he's willing to vote for (it)," said Representative Tom Cole, an Oklahoma Republican. "It's not his preferred course, but he understands, you know, that's not something to shut down the government over."

The Ex-Im Bank, which lends to big companies such as Boeing Co and Caterpillar Inc, as well as much smaller businesses, is usually reauthorized easily. Democrats and many Republicans say it supports middle-class American jobs.

This year, conservatives led by Hensarling fought to kill the bank, arguing its programs belonged in the private sector.

House leaders, unwilling to end the bank right before November elections, negotiated with Hensarling on the nine-month deal. That postpones the issue until the next Congress, when Republicans hope to control enough seats to reform or kill the bank."You're effectively putting a marker as to the demise of the Ex-Im Bank," House Democratic leader Nancy Pelosi said.

[to top of second column]
But Tony Fratto of Hamilton Place Strategies, who works with business groups to promote the Ex-Im Bank, said support is growing.

"All I know is, as we have spent time educating members about the businesses in their districts who use the Ex-Im Bank, we have picked up, not lost, support," Fratto said.

Others said it was unclear how lawmakers will vote. Congress spent most of Thursday on President Barack Obama's plans to fight militants in Iraq and Syria, not on the Ex-Im Bank.

"I'll be voting against the Ex-Im Bank," said Representative Justin Amash, a Tea Party Republican from Michigan. "There will be plenty of people who oppose the (bill) because of the Ex-Im Bank, but it's not clear how the whole thing shakes out because of the conflict in the Middle East."

(Reporting by Emily Stephenson and Amanda Becker, additional reporting by Krista Hughes; Editing by Caren Bohan and Andre Grenon)
[© 2014 Thomson Reuters. All rights reserved.]
Copyright 2014 Reuters. All rights reserved. This material may not be published, broadcast, rewritten or redistributed.