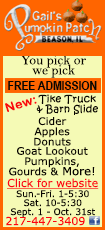 But it sure beats where they could have been had they not taken care of business against the Arizona Diamondbacks.

The Giants completed preparations for their pending duel with the Dodgers in triumphant fashion Thursday afternoon, completing a three-game sweep of the Diamondbacks with a 6-2 victory.

A ninth consecutive home win allowed the Giants (81-65) to move within two games of the idle Dodgers (83-63) on the eve of the potentially pivotal head-to-head that begins Friday night in San Francisco.

"This is where our focus was," Giants manager Bruce Bochy was proud to boast of a 5-1, 5-0, 6-2 demolition of the now last-place Diamondbacks. "You worry about the next team when they come in. That was our approach."

Right-hander Jake Peavy continued a stretch of brilliant pitching by Giants starters, holding the Diamondbacks to one run in 5 2/3 innings.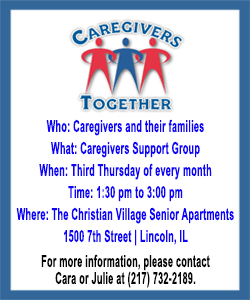 Right-handers Yusmeiro Petit, Ryan Vogelsong and Peavy combined to limit the Diamondbacks to two runs and 12 hits in 21 1/3 innings in the series sweep, the Giants' first over the Diamondbacks at home since 2011.

"This was a game we wanted and we came out and played a good game all the way around," Peavy observed. "A good way to go into the weekend, that's for sure."

In winning a third consecutive start, Peavy (5-4) allowed six hits, including a triple by shortstop Cliff Pennington and double by first baseman Mark Trumbo that produced the Diamondbacks' first run in the sixth inning. Right-hander Jean Machi relieved Peavy with two outs and Trumbo at second and got center fielder A.J. Pollock to ground to second.

Peavy struck out eight, one off his season best, and did not walk a batter in 5 2/3 innings.

"Since we've gotten him, it's been fun to watch him. He's been on every start," Bochy said of Peavy. "He did another great job."

Giants catcher Buster Posey led a 12-hit attack with a double and two singles, right fielder Hunter Pence drove in two runs and center fielder Angel Pagan scored twice after two hits.

The Giants have outscored their opponents 58-14 during their home winning streak.

"We're feeling good right now," Posey assured. "The way we came out and played these three games, you could tell everybody was focused on the Diamondbacks."

The Giants got to Arizona starter Randall Delgado for single runs in the first, third and fourth innings to take a 3-0 lead. Pagan scored the first two runs after leading off the first and third innings with a double and a single, respectively.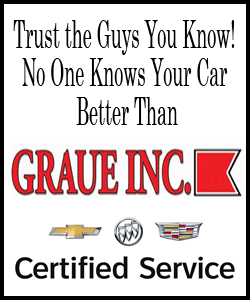 Delgado (3-4), who entered the game with a 2.00 career ERA against the Giants in seven previous appearances, was pulled after having allowed three runs and seven hits in four innings. He walked two and struck out three.

"If you're not hitting, you have to play better, and we didn't do that," analyzed Diamondbacks center fielder A.J. Pollock, whose team fell into a tie with Colorado for last place in the N.L. West.
"They had a couple of hits I'm still scratching my head how they got. But they are believing it right now and have a lot of positive vibes going."

Interestingly, the early hook on Delgado allowed Diamondbacks starters to post a 14th consecutive game allowing three or fewer runs. The streak is the longest in a season in Arizona history.

The Giants broke the game open with a three-run sixth inning against the third Diamondbacks pitcher, right-hander Matt Stites. Left fielder Juan Perez, who entered the game in a double switch in the top of the inning, doubled in a run and scored on Posey's third hit -- a single -- to highlight the uprising.

With a comfortable lead, the Giants were able to pull two starters to give them an extra inning or two of rest before the big series.

"It should be exciting baseball," Bochy predicted. "We're playing a very, very good team. It's what the game's all about. It's where you hope to be in September."

Diamondbacks third baseman Jake Lamb capped the game's scoring with a solo home run, his third homer of the season, off Giants right-hander Santiago Casilla in the ninth inning.

Pennington and second baseman Chris Owings had two hits apiece for Arizona, which was outhit 12-9.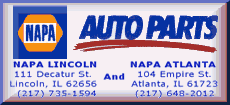 NOTES: Giants starting pitchers have posted a 1.00 ERA in their last 10 home games. ... Giants CF Angel Pagan went 7-for-12 in the series to raise his average against the Diamondbacks to .488 this season. ... The Giants got good news during the game when 1B Brandon Belt was formally cleared to resume full-scale baseball activities. Giants manager Bruce Bochy expects Belt, out since Aug. 6 with a concussion, to be back in the lineup before the end of the regular season. ... Bochy listed OF/1B Michael Morse (strained left oblique) as doubtful for the three-game series against the Los Angeles Dodgers that begins Friday night. ... The Diamondbacks have only two series left against contenders, both at home: Monday, Tuesday and Wednesday against the Giants and the final three days of the regular season (Sept. 26-28) against the St. Louis Cardinals.
[© 2014 Thomson Reuters. All rights reserved.]
Copyright 2014 Reuters. All rights reserved. This material may not be published, broadcast, rewritten or redistributed.