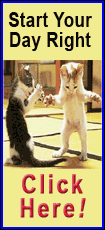 Not only did the Marlins lose to the Brewers 4-2 at Miller Park, but they also likely lost their best player for the near future.

Right fielder Giancarlo Stanton sustained facial fractures and dental damage and needed stitches after being hit in the face by a Mike Fiers fastball in the fifth inning.

He was due to remain hospitalized overnight.

The Marlins were down 4-0, but they had two on and two outs when Stanton came up. He took a fastball for strike one, then was hit on the left side of his face by the next pitch. He immediately dropped to the ground, where he lay motionless for several minutes while trainers and medical staff attended to him before he was carefully carried to an ambulance.

"He didn't lose consciousness out on the field, but he was bleeding heavily out of his mouth," manager Mike Redmond said. "Definitely scary, and we're hoping that everything's going to be all right with him."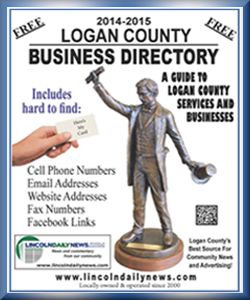 Fiers was visibly shaken as he watched the scene unfold.

"It was very tough," said Fiers, who was still emotional during postgame interviews. "I've never in my life experienced something like that. It was very hard for me to take in everything at the moment and come back and throw another pitch.

"I just want to send my thoughts and prayers and everything to Giancarlo Stanton. You never think of throwing at somebody like that. Never in my life has that happened. I just feel very, very sad that I hit him. I'm sorry to their teammates, their fans, his family. It is just tough."

In an odd twist, plate umpire Jeff Kellogg ruled that Stanton swung at the pitch that injured him. Instead of having bases loaded for third baseman Casey McGehee, Redmond had to send up pinch hitter Reed Johnson to finish Stanton's plate appearance.

Fiers' next pitch hit Johnson on the hand, but Kellogg ruled that Johnson, too, swung at the pitch. The inning was over on a strikeout -- charged to Stanton.

That set off Miami third baseman Casey McGehee, who was on deck and started charging toward Kellogg. McGehee backed off slightly, but at that point both benches and both bullpens emptied. After pushing and shoving on both sides, order was restored, and McGehee and Redmond were ejected.

"He hit a guy in the mouth, No. 1," Redmond said of Fiers. "No. 2, after he hit Reed in the hand, he looks in our dugout and throw his hands up in the air like, 'Hey, why are you guys mad?' He just knocked out our best player, hit him in the mouth, and then you just hit another guy in the hand.

"What are we supposed to do? What type of reaction are you thinking that we're going to give you? We just lost the MVP, hit in the mouth. No doubt, we're trying to win games, they're trying to win games, but you just hit a guy in the mouth.

"I've never seen a guy get hit in the mouth and called for a swing. He's out there bleeding at home plate, and for the first base ump to say he swung at that pitch, what a joke."

[to top of second column]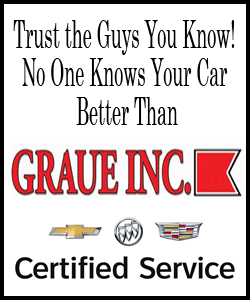 Fiers denied any intent on either pitch.

"We were trying to just go up, and the ball got away again," he said. "It was just really tough to settle down. A lot of tempers were flaring. For them to think that it was intentional, it is beyond me, and something I would never do."

Kellogg stood by his ruling, and he told a pool reporter after the game that on both swings, he asked for help from first base umpire D.J. Reyburn.

"We've both looked at it, and, yes, he did swing -- they both did -- at those pitches," Kellogg said. "On both of those, I went to D.J., and both times, he called it a swing.

"(Redmond) was frustrated. He felt both of them didn't swing, but again, it was more a matter of being (angry) because two guys got hit. I understand that, and I told him that we get it, but ultimately, we still have to umpire."

Fiers (6-2) did not come out for the sixth inning, but he earned the victory with eight strikeouts over five shutout innings.

The Brewers' offense did its part, too. Right fielder Ryan Braun and first baseman Mark Clark each hit home runs. while second baseman Scooter Gennett added an RBI single and third baseman Aramis Ramirez drove in another with a double as Milwaukee won consecutive games for the first time since Aug. 25.

"It feels like it has been a long time," said Braun, who hadn't homered since Aug. 31. "There are still a couple weeks of baseball left. If we can continue to play the way we have the last two days, I think we'll be in a good position come those last few games."

All four Milwaukee runs came against Marlins right-hander Nathan Eovaldi (6-11), who allowed eight hits and a walk over four innings.

Miami got on the board in the eighth with a two-run home run by center fielder Marcell Ozuna, his fourth in as many games.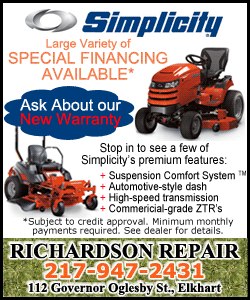 NOTES: Miami bench coach Rob Leary and RHP Anthony DeSclafani were tossed after DeSclafani hit Brewers CF Carlos Gomez with a pitch in the sixth inning. ... RF Ryan Braun returned to the Brewers' lineup after a two-day absence caused by a nagging right thumb injury that has been an issue for Braun since last season. ... Marlins manager Mike Redmond said RHP Henderson Alvarez will have no restrictions when he returns to the rotation Friday at Philadelphia. Alvarez missed his last start because of an oblique strain.
[© 2014 Thomson Reuters. All rights reserved.]
Copyright 2014 Reuters. All rights reserved. This material may not be published, broadcast, rewritten or redistributed.