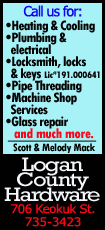 After the Royals' 6-3 loss to the Boston Red Sox on Thursday night, a fan interrupted Kansas City manager Ned Yost's postgame media session in the bowels of Kauffman Stadium.

"Why ain't (Billy) Butler in there?" he said to Yost in more of a demand than a question.

A startled Yost laughed before answering.

"(Josh) Willingham has been giving us better at-bats," Yost replied. "Billy will probably be in there tomorrow, though."

Royals fans have reasons to be distressed. The club has not made the playoffs since 1985, the longest playoff drought in North America in the four major sports. Kansas City is in first-place in the American League Central, but barely, after the team's third loss in four games.

The loss dropped the Royals' lead to a half-game over idle the Detroit Tigers in the American League Central, and the Cleveland Indians moved within four games by sweeping the Minnesota Twins in a doubleheader.

The Royals committed three errors in the first four innings, leading to two unearned runs. The pitchers walked five and hit a batter, and four of those runners scored.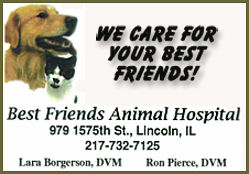 Kansas City lost to a last-place Red Sox club that came to town with a four-game losing streak and to a pitcher, Clay Buchholz, with an ERA north of 5.00.

Buchholz pitched effectively into the seventh inning, and Boston designated hitter David Ortiz drove in his 99th run.

Buchholz (8-8) muted the Royals on six hits and three runs (two earned) in 6 1/3 innings while striking out seven and walking three. His curveball was excellent.

"It was a pitch I definitely needed to have any chance of winning the game tonight or staying out there for a while," Buchholz said. "Overall command was pretty good. I missed today with a couple more pitches than I have the last couple times out, but got away with them."

In winning his past three starts, Buchholz has allowed four earned runs in 22 1/3 innings. Buchholz has won his past six starts against the Royals dating to 2010.

"For the most part, I feel as good as I've felt all year, and it takes confidence to go out there and throw pitches in big situations and make good pitches with those, and that's what I feel like I've been doing," Buchholz said.

The Royals cut the Red Sox lead to 4-3 in the sixth inning on center fielder Lorenzo Cain's two-out, run-producing single.

Boston second baseman Jemile Weeks answered in the eighth inning with a two-run, two-out double down the first base line, scoring third baseman Will Middlebrooks and catcher Christian Vazquez, who both reached on walks by right-hander Aaron Crow.

[to top of second column]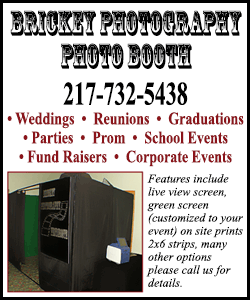 Red Sox right-hander Edward Mujica worked a spotless ninth inning to log his fifth save in six opportunities.
"It was kind of both sides capitalizing on an errant throw or a hit by pitch," Red Sox manager John Farrell said. "We clipped Willingham with a 2-2 changeup. He ends up scoring. Any time you give a club an extra out, you're likely walking a tight wire, and that was the case on both sides."

Royals right-hander Liam Hendriks (1-2) was pulled after retiring only seven of the 15 batters he faced and throwing only 37 of 65 pitches for strikes. He walked two, including first baseman Mike Napoli with the bases loaded in the third inning, and hit a batter.

"It wasn't acceptable," Hendriks said. "It was a very frustrating outing. I felt fine, really good. I felt like I was throwing the ball well, movement was good. I decided to aim the ball and got behind guys, and you can't do that to this lineup. For me, anytime you leave before six or seven, it's frustrating. You didn't do your job."

Hendriks was filling in for left-hander Danny Duffy, who was skipped a start due to a sore shoulder. If Duffy can't make his next start, Hendriks would like to get the call.

"Hopefully, I do get another start and can rectify this and do a helluva lot better than I did today," Hendriks said.

NOTES: Red Sox 2B Dustin Pedroia had season-ending left wrist surgery Thursday. It was the third consecutive year that Pedroia has required wrist or hand surgery. He hit .278 with 40 extra-base hits in 551 at-bats. Jemile Weeks started in Pedroia's place and went 1-for-4 with a two-run double. ... Royals RHP Greg Holland, who did not pitch on the just-concluded six-game trip to New York and Boston, said he was fine to pitch Thursday if needed. ... Kansas City LHP Danny Duffy said he hopes to resume playing catch in the next day or two. ... Who are these guys? Only four Red Sox position players -- SS Xander Bogaerts, DH David Ortiz, 1B Mike Napoli and 3B Will Middlebrooks -- participated in the 2013 World Series. ... Royals RHP Yordano Ventura, who starts Friday, leads major league rookies with 19 quality starts, including each of his past seven starts.
[© 2014 Thomson Reuters. All rights reserved.]
Copyright 2014 Reuters. All rights reserved. This material may not be published, broadcast, rewritten or redistributed.