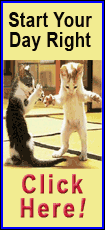 Then a penalty pushed the Senators back five yards.
Then, SHS quarterback Jake Shearer scampered almost 30 yards to put the ball on the goal line and end the Railers' chance for their first victory of the 2014 season.
"When we lined up (Lincoln) packed everyone in the box, so we made an adjustment," Springfield High Coach R.J. Luke said after Friday's game. "We made an audible call right there on the line…and I think that kinda worked out in our favor."
The game, which had been 17-14 in Springfield's favor, was 24-14 within two plays, and all but over.
"Their quarterback makes a nice run, and breaks a tackle," Railsplitter Head Coach Andy McDonald said. "He was a hard running kid."
Lincoln was not only in the game, but in control for much of Friday night's contest.
After falling behind 14-0 in the first quarter, the Railer defense stiffened before half time.
With just under 10 minutes left in the second quarter; Lincoln forced a fumble, then pressured a bad Springfield High snap for a safety.
Less than four minutes later, Ethan Kunckle's sack gave Lincoln great field position.
Then Brent Metelko scored two touchdowns in the final four minutes of the first half to tie the game at 14-14.
"It's not about me scoring," Metelko, a senior running back, said after the game. "I want the team to do (well)."
Friday was Metelko's first game of 2014; he was benched for Lincoln's first two games of the season.
Lincoln continued with the stingy defense into the second half.
The Railers dug in for a goal line stand with 7:43 left in the third quarter. Lincoln defenders stopped the Senators four straight times, in part by deflecting two passes in the end zone.
The first play of the fourth quarter saw Springfield's Shearer toss an interception to senior Cameron Cook. A few minutes later it was Lincoln's Will Cook who had another interception.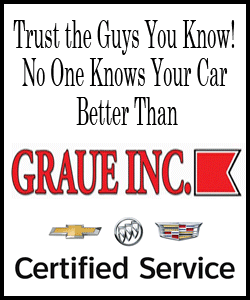 But a series of penalties in the fourth quarter pushed Lincoln back from a first and ten on the Springfield High 20 yard line, to a fourth and 20 on the SHS 40 yard line.
A blocked punt and an errant Lincoln pass that landed in the hands of a Springfield High defender then put the Railers on their heels.
And with just over two minutes left in the game, Shearer set up the game winning touchdown.
Coach McDonald, who challenged his team to step-up after last week's embarrassing 62-0 loss to Chatham Glenwood, said Metelko and others rose to the challenge.
"We talked last week about being more physical. We really hammered that on them," McDonald said.
Springfield's Luke said McDonald's hammer must have driven the point home.
"All the credit goes to (Lincoln). They come out and play us hard here," Luke said as his team left the field.
But moral victories do not show up on the scorecard in the Central State Eight.
The senior Metelko said Lincoln wants actual victories.
"When it comes down to it, it's little mistakes," Metelko said. "We got to fix the little mistakes. We're getting better every week. I'm, personally, not too upset with tonight's (game) cause we played our butts off."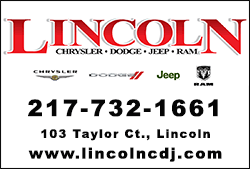 McDonald told his team they were one tackle, and two minutes away on Friday night.
"We got a taste. A very close taste of possibly coming off this field with a better feeling and a win on the scoreboard" McDonald said.