What does it cost taxpayers to pay for lawmakers' empty Springfield residences?
Send a link to a friend Share
[September 15, 2014] By Scott Reeder
SPRINGFIELD – Although the Illinois constitution requires all statewide elected officials to have a residence in Springfield – none of the current constitutional officers have made the state capital their primary home.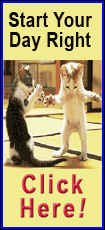 Despite this, Illinois taxpayers provide each of the state's elected officials with residences in the capital city.

The cost for the taxpayers to do this varies.

Gov. Pat Quinn is provided with the Executive Mansion. The 157-year-old manor is a historical site that has a 16-room apartment for the governor to use.

"I really don't care where the elected officials choose to live," said Mike Lawrence, past director of the Paul Simon Institute for Public Affairs at Southern Illinois University. "What's bothersome to me is that many spend so little time in Springfield. That's sends the wrong message to state workers. It says they aren't valued. And it cuts down on communication."

But Lawrence added the last constitutional officer he can remember choosing to make Springfield his primary residence was Gov. Jim Edgar, for whom he worked as a press secretary and senior adviser. Former comptroller Dan Hynes also lived in Springfield while his wife was attending medical school at Southern Illinois University.


The trend speaks to the diminishing political importance of Springfield said Jim Nowlan, a former state lawmaker and researcher at the University of Illinois.

"It's almost like Chicago is becoming the shadow capital of Illinois," he said. "The constitutional officers work out of the Thompson Center in Chicago. And most of the cabinet officers work out of Chicago, too. Springfield is almost become a hinterland outpost."

The cost of providing housing to state officials is small in comparison to the overall state budget, but it is not inconsequential.

Illinois News Network obtained the lease agreements for each of the state's constitutional officers and here is the monthly expense each has incurred for their Springfield residences:

[to top of second column]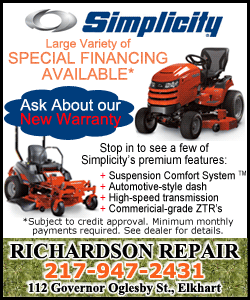 Gov. Pat Quinn: provided with Executive Mansion.

Lt. Gov. Sheila Simon: $935

Treasurer Dan Rutherford: $1,500

Comptroller Judy Baar Topinka: $1,500

Secretary of State Jesse White: $1,250

Attorney General Lisa Madigan: $850
"I never knew that taxpayers were paying for the cost of these residences," said Nowlan, who was the GOP lieutenant governor nominee in 1972. "I guess a case can be made for the taxpayers paying for this. After all, they only will hold the office temporarily and our required to have a residence in Springfield."
But not everyone sees things this way.

David From, state director of Americans for Prosperity, said while it seems silly that the state constitution mandates Springfield residences for statewide officials, he also believes that the officials themselves should foot the bill.

"Obviously, state officials should be spending quite a bit of time in Springfield — that is where state government is located. I have no problem with them living in the Chicagoland area. That is where 60 percent of the people live. But it seems this is an example of their being some ambiguity and the taxpayer ends up paying for it."

State Rep. Bill Mitchell, R-Forsyth, said, "Whenever I have a town hall meeting, someone asks why doesn't the governor live in Springfield? My answer is we provide him with a mansion but he won't live there. … One has to ask: Why are we making cuts to education, but can still find money to provide Lisa Madigan with an apartment in Springfield? If it were left up to me, the constitutional officers would stay in a Motel 6 when they visit Springfield."
[This article courtesy of Watchdog.]
Click here to respond to the editor about this article.