Police search three states for suspect in Pennsylvania police ambush
Send a link to a friend Share
[September 15, 2014] (Reuters) - Police pushed ahead on Sunday with a massive manhunt in three states for a gunman who ambushed two Pennsylvania state troopers two days ago, shooting to death one of them and injuring the other.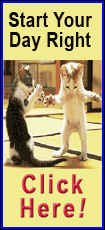 The search is focusing on a three-state area around northeast Pennsylvania, Trooper Connie Devens of the Pennsylvania State Police said on Sunday afternoon.

The shooting occurred outside a state police barracks in Blooming Grove, Pennsylvania, about 11 p.m. on Friday, authorities have said. The barracks are about 100 miles (161 km) north of Philadelphia.

Devens denied media reports that investigators now think the suspect left the immediate area of the shooting but had no further comment.

On Sunday, the Times-Tribune of Scranton, Pennsylvania, posted a video on its website showing police searching deep woods near the barracks for evidence in the case.

"It seems to be an attack on law enforcement and our form of government," Pennsylvania State Police Commissioner Frank Noonan said during a news conference on Saturday.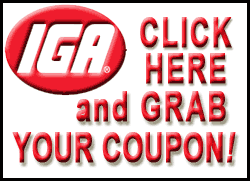 With the shooter still on the loose, officers fanned out across Pennsylvania, New York and New Jersey in a manhunt, Noonan said.

"I know a lot of people are wondering if the threat is resolved. It is not," he said. "The individual who perpetrated this heinous crime is still at large."

Noonan, who added that more than one suspect might have been involved, said police do not have a description or any information on who committed the attack.

On Saturday morning, police interviewed a man described as a person of interest, Devens said. She said he was not under arrest and no further details were immediately available.

Noonan said that anyone interviewed at this stage of the investigation was not necessarily a suspect.

[to top of second column]
He said the troopers were ambushed but would not share details of the incident because it was still under investigation.

Noonan identified the slain trooper as Corporal Bryon Dickson. Trooper Alex Douglass, who was wounded in the ambush, underwent surgery at a hospital and was reported in critical but stable condition.

Blooming Grove is a township of roughly 5,000 people near the New York state border.

Pennsylvania Governor Tom Corbett in a statement called on the public to be vigilant as law enforcement officers conduct a search for anyone who was involved in the attack.

"Every attack on an officer of the law is an attack on our state, our country and civilized society," he said.

(Reporting by Kevin Murphy in Kansas City, Missouri; Editing by Cynthia Osterman)
[© 2014 Thomson Reuters. All rights reserved.]
Copyright 2014 Reuters. All rights reserved. This material may not be published, broadcast, rewritten or redistributed.