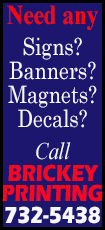 After grilling steaks with her husband, former President Bill Clinton, Hillary Clinton delivered a populist speech to the crowd of more than 6,000 Democrats at a vast green field a few miles outside of Des Moines. She defended President Barack Obama's signature healthcare initiative known as Obamacare, pushed legislation on a minimum wage and lambasted Republicans as "guardians of gridlock."

Clinton focused much of her speech on promoting Iowa's Democratic candidates, including Senate hopeful Bruce Braley, who is vying in a closely watched race in the 2014 midterm elections on Nov. 4.

But she was coy as she parried questions about her intentions in 2016.

"Too many people only get excited about presidential campaigns," she said. "Look, I get excited about presidential campaigns."

"We're just here to support Democrats," Clinton added.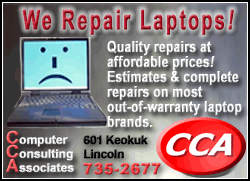 Still, 2016 was in the air, particularly when Iowa Senator Tom Harkin, the host of the steak fry, referred to Clinton and her husband as "the comeback couple" and said "there are many more chapters that will be written in the amazing life of Hillary Clinton."

It was a reference to the nickname "comeback kid" used by the media to describe Bill Clinton's rebound in his 1992 campaign from early setbacks.

In 2008, Hillary suffered an embarrassing defeat in the Iowa caucus, coming in third behind Barack Obama, who went on to win the presidency, and John Edwards.

Sunday was Clinton's first time back in the state since her defeat. "It's really great to be back," she said. "Let's not let another seven years go by."

Clinton, whom many Democrats consider the frontrunner for the 2016 race, made a series of missteps this summer while promoting her memoir. Clinton said she and Bill were "dead broke" when they left the White House, a comment that was roundly criticized as suggesting she was out of touch with everyday voters.

[to top of second column]
After a summer spent promoting her memoir across the world and relaxing in New York's tony Hamptons, the steak fry event marked the kickoff to a series of events in which she will campaign and raise money for fellow Democrats for the 2014 midterms. While Bill Clinton has campaigned for candidates this year, Hillary has stayed out of the fray up until now.

For decades, retiring Senator Harkin's steak fry has provided a platform for Democratic presidential hopefuls to introduce themselves to Iowans, including Obama, who attended the event in 2006.

Presidential candidates lavish attention on Iowa because of the importance of its nominating contest that comes at the beginning of the electoral calendar.

Many potential Republican contenders, including Kentucky Senator Rand Paul, Florida Senator Marco Rubio and Texas Senator Ted Cruz, have already visited the state, and possible Clinton rival Maryland Governor Martin O'Malley swung by earlier in September.

Vice President Joe Biden, who has also hinted at a White House bid, plans to visit Des Moines on Wednesday. Vermont Senator Bernie Sanders, a self-described democratic socialist who is considering challenging Clinton from the left, stopped by the state on Saturday.

(Editing by Caren Bohan and Eric Walsh)
[© 2014 Thomson Reuters. All rights reserved.]
Copyright 2014 Reuters. All rights reserved. This material may not be published, broadcast, rewritten or redistributed.