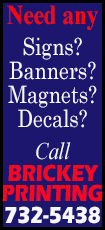 After defeating the Toronto Blue Jays 6-5 in 10 innings Sunday on a sacrifice fly by first baseman Sean Rodriguez in a game they nearly let slip away, the Rays still must go at least 10-2 to finish with a winning record for the seventh season in a row.

That does not appear likely. What manager Joe Maddon likes is the way his team is still competing.

They were able to come back to win the rubber match of a three-game series despite giving up a 5-1 lead, with Toronto pinch hitter John Mayberry Jr. tying the game with a home run with two outs in the bottom of the ninth.

The Blue Jays climbed back into it on a three-run homer in the eighth inning by first baseman Adam Lind, his sixth of the season and second in two days, against Grant Balfour.

"The home runs have really hurt us late," Maddon said. "It has not been easy, I really appreciate our guys coming back, coming back, coming back. Lose a tough game in New York and come back. And win a game here 1-0. Lose a tough game [Saturday] and come back, give up a big lead late and come back and win it here. That speaks a lot about the character of the group and that means a lot moving forward."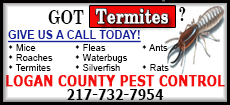 Mayberry's first homer as a Blue Jay and his seventh of the season, a liner to left on a 1-2 pitch, came against left-hander Jake McGee (5-2) to force extra innings.

"Today I definitely missed my spot," McGee said. "I was trying to go up and in and try to limit his hand range, you know, because he's a big guy, but for me to throw it down there it was easy for him to drop the head on it and so I was hoping it was going to hit the wall. It was close. I thought it was but it kept carrying."

"I'm just in battle mode at that point, trying to put the ball in play," said Mayberry, a late-season acquisition.

Blue Jays reliever Brandon Morrow (1-3) walked right fielder Wil Myers to start the 10th, and a single by second baseman Logan Forsythe put runners on the corners.

Left-hander Brett Cecil walked shortstop Yunel Escobar, who had three hits and a homer in the game, to load the bases. Rodriguez hit a sacrifice fly to center.

Right-hander Brandon Gomes retired the first two batters in the bottom of the 10th before left-hander Jeff Beliveau came in to retire pinch-hitter Kevin Pillar for the first save of his major-league career.

The loss damaged the Blue Jays faint chances of reaching the postseason.

"This time of year, where we're at, there's really no room for error," Blue Jays manager John Gibbons said. "It's always tough, too, when you battle back and it's one of those games where not much is happening, and you come back, strike quick, and now the momentum's on your side, and everyone is upbeat and you come back and end up dropping it like that, those are always tough. This time of year, considering where we're, it's especially tough."

Rays right-hander Chris Archer pitched seven innings and designated hitter Ben Zobrist and Escobar hit home runs as the Rays built a 5-1 lead.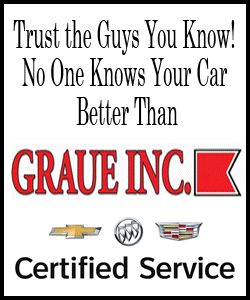 Designated hitter Edwin Encarnacion homered for one of the three hits against Archer in the seventh inning as the right-hander struck out nine and walked three.
Blue Jays left-hander Mark Buehrle allowed nine hits and four runs, including one home run, in six innings. It was the 20th straight start of six or more innings by a Blue Jays starter, a club record.

"Obviously we don't like the position we're in," Buehrle said, "With the teams in front of us, if there is one in front of us for a playoff position, it would be a different story, but I think we all know we're not in a good position and we need some help from other teams, but at the same time we have to worry about ourselves and win the games we're playing."

The Rays scored twice in the third. Rodriguez led off with a double. He took third on a fly to center by catcher Ryan Hanigan and scored on a grounder to first by center fielder Kevin Kiermaier. Zobrist hit his 10th homer of the season to left.

The Rays increased their lead to 4-0 in the fourth. Third baseman Evan Longoria led off with a single and took third on a double by Wil Myers that right fielder Jose Bautista lost in the sun. Longoria scored on a grounder to third by Forsythe. Escobar followed with a single to right and Hanigan scored Myers with a single.

Encarnacion led off the seventh with his 32nd homer of the season.

Escobar hit his seventh homer of the season with one out in the eighth against Todd Redmond.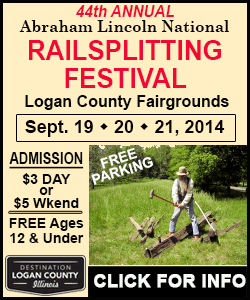 NOTES: The Rays recalled RHP Alex Colome, INF Nick Franklin and LHP C.J. Riefenhauser from Triple-A Durham after the Bulls lost 4-1 Saturday to Pawtucket in the International League final. ... It is the third major-league stint this season for Colome (1-0, 2.79 ERA). He will start Monday in the opener of a three-game series against the Yankees at Tropicana Field. New York will start LHP Chris Capuano (2-3, 4.90). ... Blue Jays DH Adam Lind had not hit a home run in 36 games, the longest stretch in his career, before he hit a two-run shot in the seventh inning of Saturday's 6-3 win over the Rays. ... The Blue Jays will start RHP Marcus Stroman (10-5, 3.61) against LHP Wei-Yin Chen (15-4, 3.59) in the opener of three-game series against the Orioles at Camden Yards on Monday.
[© 2014 Thomson Reuters. All rights reserved.]
Copyright 2014 Reuters. All rights reserved. This material may not be published, broadcast, rewritten or redistributed.