Roller coaster race for Buschs, Kenseth
Send a link to a friend Share
[September 15, 2014] By Tina Akouris, NASCAR Wire Service

Distributed by The Sports Xchange

JOLIET, Ill. -- A couple of near spin-outs on pit road, getting a free pass and a near crash between two brothers sums up Sunday's MyAFibStory.com 400 at Chicagoland Speedway for three drivers.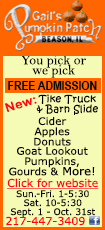 Kurt Busch started his day with a commitment line violation on lap 46 and had to serve a pass-through penalty that ended up putting him a lap down.

"I made a mistake early on trying to get on pit road, trying to get all I could," Busch said. "It was as if I was going to pass 15 cars and go to the lead all at once. I spun her around and it was a bad mistake on my part."

Busch stayed a lap down but moved through the field and was 14th at lap 135. He got up to the 11th position with about 57 laps to go.

But on a restart with 30 laps to go, Busch made contact with his brother, Kyle, and dropped back to 17th.

"I got in the corner in bad air and finally it bit and went down and Kurt was on my inside," Kyle Busch said. "I didn't even know there was room for a car down there. We just got together and luckily we all saved it and salvaged on."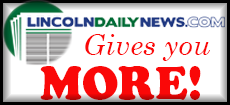 Kurt Busch managed to rebound and ended up finishing 8th.

"I spent two-thirds of that race digging out of that hole and the last one-third racing hard," Kurt Busch said. "I got up as high as fifth or sixth, and on the final restart I fell back to eighth. Every spot is so crucial and you can see how everybody is racing."

Ryan Newman had bad luck during the Chase opener until the last few laps. Newman had tire issues and then was assessed two pit road penalties on lap 99: pitting before pit road was open and speeding.

With Newman's No. 31 Caterpillar Chevrolet forced to the back of the field, the South Bend, Indiana native ended up going two laps down -- where he stayed for most of the race.

[to top of second column]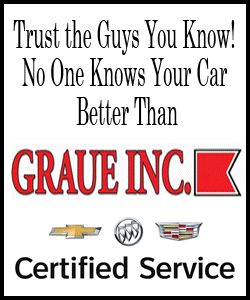 But Newman caught a break with about 12 laps to go when he was awarded a free pass, bringing him up to 19th. Newman ended up 15th.

Matt Kenseth earned a top-10 finish after a rough start, where he also had pit road issues at the start of the race.

Kenseth managed to turn a spin entering pit road early in the race into a respectable 10th-place finish. But the 2003 NASCAR Sprint Cup Series champion isn't satisfied heading into Loudon, New Hampshire next weekend.

"I was really disappointed in the way we ran today," Kenseth said. "We were okay in the middle of the race, early middle. We were just fighting being loose and could make some progress in the long runs. We just got too tight and were slow on short runs and long runs. It was just a struggle. We showed a lot of speed most of the weekend, but just could never get it today where I wanted it to be."

-----------------------------------------------
[© 2014 Thomson Reuters. All rights reserved.]
Copyright 2014 Reuters. All rights reserved. This material may not be published, broadcast, rewritten or redistributed.