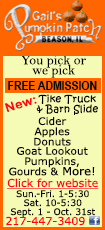 Quarterback Peyton Manning threw for three first-half touchdowns and Denver's defense stopped Kansas City's game-tying drive just short of the goal line as the Broncos kept the short-handed Chiefs winless with a 24-17 victory on Sunday.

"You don't want it to be that close," Broncos defensive end DeMarcus Ware said. "We did what we needed to do to get the 'W.' We didn't play the game we wanted to play, but we played a good enough game to win."

Manning completed 21 of 26 passes for 242 yards in his fourth consecutive regular game with at least three scoring passes and no interceptions, tying Tom Brady's NFL record set in 2007. But the Broncos struggled to fend off the Chiefs, managing only a field goal in the second half.

"I think we've got a lot of weapons. We're still not happy putting up 24 points," Broncos wide receiver Emmanuel Sanders said. "I feel like we've got a potent offense that can continuously do better, and I think that we will."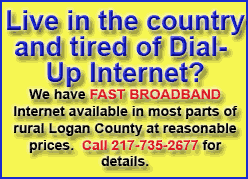 Kansas City quarterback Alex Smith finished 26 of 42 for 255 yards and just missed completing his last pass, which fell incomplete in the end zone in the final seconds.

"I was trying to give (Dwayne Bowe) a chance," Smith said. "You never really know with the batted ball. It was certainly gloved there pretty good. But all the red zone is going to be like that. It's going to be tight."

The Chiefs, who lost three starters to injury in a season-opening loss to Tennessee last week, were again hit hard by injuries. They lost star running back Jamaal Charles and safety Eric Berry to ankle injuries in the first half, a week after losing linebacker Derrick Johnson and tackle Mike DeVito to Achilles' tendon injuries. Chiefs offensive tackle Jeff Allen also went down last week with a season-ending elbow injury.

"We have a few injuries but we don't slow down on that," Chiefs coach Andy Reid said. "We know they're good football players. We also know we've got some good football players playing behind them. Everyone's got to step up and do their job a little bit better, coaches included."

Smith got the Chiefs close in the late going, leading a drive that Knile Davis, filling in for the injured Charles, finished with a 4-yard touchdown run with 7:11 left to play.

Andre Caldwell put the Broncos in good position by returning the ensuing kickoff 54 yards to the Chiefs' 46-yard line and Denver advanced to inside the 5-yard line before settling for a 20-yard field goal by Brandon McManus with 3:27 left to play.

The Chiefs mounted one final drive, however.

Denver missed one chance to quash Kansas City's final possession when defensive end Quanterus Smith jumped offside, negating an interception return for a touchdown by cornerback Aquib Talib. Later, an apparent strip-sack and forced fumble of Smith by defensive end Marcus Ware was overturned on replay review when it was determined that Smith's arm was going forward for an incomplete pass.

After another offside penalty on Denver, the Chiefs had a third-and-goal at the 2-yard line. But Davis was stuffed for no gain by linebacker Nate Irving and Smith's fourth down pass intended for wide receiver Dwayne Bowe fell incomplete.

[to top of second column]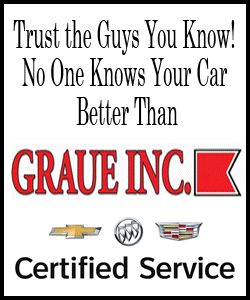 Manning then took a knee to run off the final 15 seconds for the victory.

After falling behind 10-7, the Broncos scored consecutive second quarter touchdowns on a pair of scoring passes by Manning to go back in front 21-10 at halftime.

Davis ran for a 2-yard score early in the second quarter, finishing a drive that was kept alive when replay review overturned a third-down incompletion. Instead, it was determined that Davis had made the catch before linebacker Brandon Marshall forced a fumble that rolled out of bounds, giving the Chiefs a first down at the Broncos' 3-yard line.

The Broncos answered with Manning leading a drive ending in a 4-yard touchdown pass to wide open tight end Jacob Tamme.

Smith had the Chiefs on the move again but Reid opted not to go for it on a fourth-and-inches play near midfield, punting the ball to the Broncos' 12-yard line with 5:35 left in the second quarter.

That was plenty of time for Manning to guide the Broncos back to the end zone culminating in a 12-yard scoring pass to wide receiver Demaryius Thomas, who out-jumped cornerback Chris Owens and came down pinning the ball to his upper chest with one hand. Manning came out slinging the ball, completing a 48-yard pass to Sanders on the game's first play before hitting tight end Julius Thomas from 4 yards out for the score. It was the fourth touchdown reception in two games for Thomas.


NOTES: Over the last three seasons, the Broncos have an NFL-best 12-1 record in divisional play. ... During halftime ceremonies, the Broncos inducted former head coach Dan Reeves, wide receiver Rick Upchurch and halfback and placekicker Gene Mingo into their Ring of Fame. ... QB Peyton Manning has thrown at least one touchdown pass in 41 consecutive games, the longest active streak in the league. ... Chiefs WR Dwayne Bowe returned to action after serving a one-game suspension for violating the league's substance abuse policy. He had three catches for 40 yards. ... The Chiefs are 0-5 against the Broncos since Manning came to Denver three years ago as a free agent.
[© 2014 Thomson Reuters. All rights reserved.]
Copyright 2014 Reuters. All rights reserved. This material may not be published, broadcast, rewritten or redistributed.