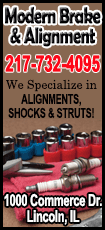 The Qualcomm Stadium turf or Chargers tight end Antonio Gates?

It was 94 degrees at kickoff and some 20 degrees warmer on the field. No matter, Gates trumped that.

Gates' three touchdown catches lifted the San Diego Chargers over the Seattle Seahawks, 30-21, on a scorcher of an afternoon.

Philip Rivers clicked with Gates for two scoring receptions of 8 yards and one of 21 as the Chargers (1-1) evened their record.

"Seeing the connection of Philip and Antonio today, that is one of the most, if not the most, prolific tandems in the history of the game," Chargers coach Mike McCoy said.

The Seahawks' (1-1) only lead came in the first quarter as they failed to overcome what Rivers and Gates were producing.

Gates finished with seven receptions for a team-high 96 yards.

Rivers was 28 of 37 for 284 yards and three scores.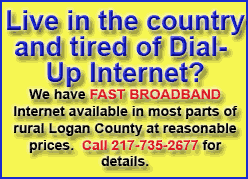 Russell Wilson threw for two touchdowns in completing 17 of 25 for 202 yards.

The win, which included three Nick Novak field goals, could be costly. Running back Ryan Mathews exited on a cart in the fourth quarter, with what appeared to be a serious leg injury.

The key for the Chargers was playing keep-away from Seattle, winning the time of possession battle, 42:15 to 17:45.

"The game got weighted so much in the favor of them controlling it," Seattle coach Pete Carroll said. "They had twice as many plans as we did. It was a great job by Philip and their offense."

Wilson agreed.

"They kept us from controlling the clock," he said. "They just sustained drives and kept us off the field offensively. Normally our offense does a great job."

Nothing was better than Rivers and Gates.

"He had a great game all the way around, not only the touchdown catches but big third-down conversions and other catches," Rivers said. "It doesn't surprise me, but I will say that the touchdown catches for the most part didn't come up exactly the way they were drawn. It's just two guys who have been together a long time."

Any time is a good time for Rivers to look for No. 85, even against Seattle.

"The Legion of Boom is what I've been hearing about all week," Gates said. "Obviously, they believe in their skills to cover. It was a situation where fortunately I was matched up on linebackers at times, and I was able to come away with the win, and Philip (Rivers) was able to put the ball basically where no other player could get it."

The Seahawks pulled to within 27-21 on a 14-yard pass from Wilson to Marshawn Lynch. The Chargers busted a coverage on the play as Lynch cruised in untouched with not a Charger around him.

[to top of second column]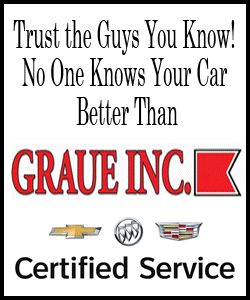 Gates added his third touchdown to tie a career high when he made a sensational one-handed catch on a third-quarter, 21-yard pass from Rivers. With Kam Chancellor and K.J. Wright covering, Gates reached out with his left hand and made a diving reception to give the Chargers a 27-14 lead.
Seattle tackled on a touchdown in the first half's closing seconds on a 3-yard pass from Wilson to Robert Turbin, cutting its deficit to 20-14.

Rivers and Gates connected for their second 8-yard touchdown in the half's final minute, giving the Chargers a 20-7 lead. Rivers sidestepped pressure in floating the pass to Gates deep in the end zone.

Novak's second field goal was from 43 yards, supplying the Chargers with a 13-7 edge with 4:40 left in the half. The Chargers were derailed on a critical holding penalty by Rich Ohrnberger at the Seattle 26.

Rivers clicked with Gates on an 8-yard strike as Gates slipped behind Chancellor in single coverage. That pushed the Chargers' cushion to 10-7.

Percy Harvin's 51-yard scoring run put the Seahawks ahead, 7-3 with about two minutes left in the first quarter. Harvin took a pitch from Wilson around the left end, and when linebacker Jerry Attaochu didn't set the perimeter on that side, Harvin sprinted in easily.

"Wilson thought I could get to the edge so he flipped it," Harvin said.

The NFL sent word postgame that the touchdown should have been reviewed. The NFL confirmed that Harvin stepped out of bounds at the 21-yard line.


The Chargers struck first when Novak kicked a 50-yard field goal late in the first quarter.

NOTES: Chargers CB Brandon Flowers was inactive with a groin injury. ... OLB Jarret Johnson was absent as he attended the birth of his child. ... OLB Dwight Freeney recorded the 109th sack of his career when bringing Russell Wilson down for a 13-yard loss in the first quarter. ... Seattle has a Super Bowl rematch at Denver next week before its bye. ... It was the third time that Antonio Gates has had three scoring catches in a game.
[© 2014 Thomson Reuters. All rights reserved.]
Copyright 2014 Reuters. All rights reserved. This material may not be published, broadcast, rewritten or redistributed.