County receives miniature replica of new Abraham Lincoln statue

Send a link to a friend Share
[September 15, 2014] LINCOLN - The Abraham Lincoln Statue Committee was present to deliver a replica of a statue to be created soon and placed on the Logan County Courthouse grounds.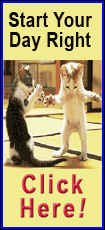 Several years ago, the Civil War soldier monument that stood on the Logan County Courthouse grounds for decades went down in a wind storm. A statue committee was formed to get it repaired. When funds had been raised, sculptor David Seagraves was contracted to do the repair.

It was noted then that the courthouse grounds were lacking a monument to the county and city's most famous forefather, Abraham Lincoln. The committee looked at what might be possible, and then determined to continue on in pursuit of another statue. They chose to represent A. Lincoln from the day as he stood on the Logan County Courthouse steps in a debate against Stephen A. Douglas in 1858.

Remaining funds from the Civil War soldier statue project were rolled over to the new project and a campaign begun.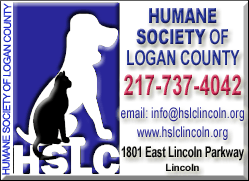 Chuck Conzo of the Statue Committee said that the county and other individuals and organizations purchased replicas in an effort to help raise money to pay for the full-sized statue. All thirty numbered miniatures were reported sold as of Friday last week.

A grant was also obtained from the Wood's Foundation to aid with costs for the display.
Conzo said that efforts to have the statue constructed began a couple of years ago. Conzo thanked the Logan County Board and State's Attorney Jonathan Wright for their assistance in this project.

"We should have the statue completed later this year or early next year," said Conzo.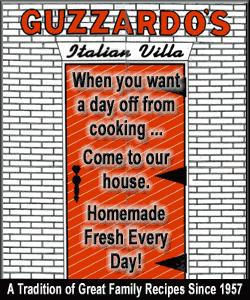 While a legislator for the state of Illinois, Abraham Lincoln was the foremost person instrumental in the establishment of Logan County, a split from Sangamon County. This year, Logan County is celebrating its 175th Anniversary.

In December 1864, 150 years ago, Lincoln, Illinois was chosen as the site for Lincoln University, the first college to be named for our 16th President during his lifetime.

Ground for the first building was broken on Feb. 12, 1865, the President's birthday. University Hall has been preserved and is still in use on the campus, now called Lincoln College.

April 15, 2015 marks the 150th Anniversary of the death of this great President. A recreated funeral train will once again pass through Lincoln, Illinois en route to the President's final resting place, Springfield, Illinois.

This year or next year, a new statue in honor of Abraham Lincoln would be a welcome and timely addition to our community.
[By DEREK HURLEY/LDN]