Illinois Rail Safety Week September 14 through 20
Union Pacific Railroad urges professional photographers to stay safe, stay away from train tracks

Send a link to a friend Share
[September 17, 2014] As fall weather arrives, Union Pacific Railroad is urging professional photographers to refrain from taking photographs of sports teams, high school seniors, wedding parties and other subjects on or near train tracks or trestles.
Last year, more than 900 people were injured or killed while trespassing on railroad property in the U.S., according to Federal Railroad Administration statistics.

Union Pacific is committed to public safety through various channels such as community events, media outreach, law enforcement partnerships, employee resource groups and Operation Lifesaver. The UP CARES (Union Pacific Crossing Accident Reduction Education and Safety) public safety initiative brings together communities in a collaborative and caring effort to promote railroad grade crossing and pedestrian safety.

"As part of our UP CARES initiative, we want to remind photographers that walking on or near railroad tracks is extremely dangerous because you never know when a train will come along," said Lawrence Wenko, Union Pacific director – Public Safety. "We urge professional and amateur photographers alike to set the right example for others by adhering to the safety guidelines."


Recently a Nebraska high school volleyball team thought it would be unique to have their team photo taken on nearby railroad tracks. The double track main line they chose for their photograph sees more than 50 trains a day. As they were beginning to get in position for their photograph on the railroad tracks, a railroad employee saw the team and contacted the train dispatcher in time to avoid disaster – the crew of an approaching train applied the emergency brakes to avoid hitting the students. There were no injuries.

In 2012, a teacher who taught art and photography, was struck and killed by a train while taking photos on the tracks. In response to tragic and preventable incidents like this, Union Pacific is working with Professional Photographers of America on rail safety education outreach to the professional photography community.
The UP CARES public safety initiative promotes pedestrian and driver safety through a variety of outreach channels:

Grade crossing education and enforcement, during which motorists violating rail crossing signage and laws are educated about the dangers of such actions. Related "positive enforcement" initiatives reward drivers who operate safely at grade crossings.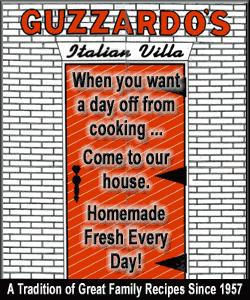 Safety trains, hosting local law enforcement, media and public officials and providing them the opportunity to ride in the locomotive cab and see traffic violations from a locomotive engineer's point of view. This also allows Union Pacific to connect with community leaders and help them better understand the railroad's safety focus.
Communication blitzes, which educate the public via community events, media outreach and paid advertising. Media outreach coincides with safety trains in UP communities.
Union Pacific Railroad's photo policy and other safety tips are at the following address: http://www.uprr.com/she/policy/index.shtml
[Text received; MARK DAVIS, UNION PACIFIC RAILROAD]
About Union Pacific
Union Pacific Railroad is the principal operating company of Union Pacific Corporation (NYSE: UNP). One of America's most recognized companies, Union Pacific Railroad connects 23 states in the western two-thirds of the country by rail, providing a critical link in the global supply chain. From 2004-2013, Union Pacific invested approximately $30 billion in its network and operations to support America's transportation infrastructure. The railroad's diversified business mix includes Agricultural Products, Automotive, Chemicals, Coal, Industrial Products and Intermodal. Union Pacific serves many of the fastest-growing U.S. population centers, operates from all major West Coast and Gulf Coast ports to eastern gateways, connects with Canada's rail systems and is the only railroad serving all six major Mexico gateways. Union Pacific provides value to its roughly 10,000 customers by delivering products in a safe, reliable, fuel-efficient and environmentally responsible manner.